---
Your Weaknesses Are Also Your Business's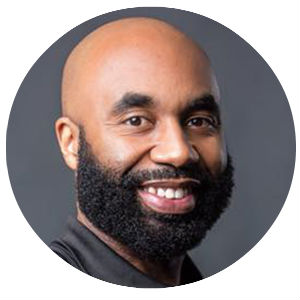 Wayne Hawkins
When you open a business your weaknesses become your business's too. If you want your business to thrive you have to improve yourself as an owner. Wayne Hawkins has been a trainer for 20 years and opened his own business in December 2018. He tells us how he has improved as an owner.
Key Takeaways from this Podcast...
Why owning a business is a different ball game than training
Why you have to change your model after you open
The importance of your marketing right now
This is a key time for personal training
How do you capture new clients post COVID shutdown?
If they don't see you clean it then they don't think it's clean
When you own a business your weaknesses come out quickly
Mindset and Development...
What has been Wayne's most successful failure?
What has been Wayne's biggest surprise in the fitness industry?
Where does Wayne go for her personal and professional development?
Episode Sponsors
Association of Fitness Studios
Do Your Clients Love Your Website?
Click Here To Get Your Free Website Analysis & 27-Point Checklist Today – only available to MiFB listeners
The Business of Fitness by Thomas Plummer
Resources
Wayne Hawkins
Train to Perform
Things Mentioned on this Episode