Press Release
(Alexandria, VA Release Date: May 23, 2019.) For Immediate Release
As Nectar Yoga Studios expands from one location to two, Power Nectar Yoga joins its sister studio, Blue Nectar Yoga, to provide an unmatched soulful sweat experience. 
Power Nectar Yoga will offer a variety of all-levels hot yoga style classes including styles from power vinyasa flow to heated restorative and yin practices. PNY also offers a special segment of the business designed to serve and support our active and retired military and first responder communities. 
Studio owner Jane Bahneman describes the studio's mission as, "We create spaces that support human development, designed to empower the human spirit. We positively affect the lives and well-being of the people in our community and want to be the premier provider of yoga and wellness services in the communities we serve. We realize that when any one person is inspired to embrace their own unique purpose, we collectively reap the benefits."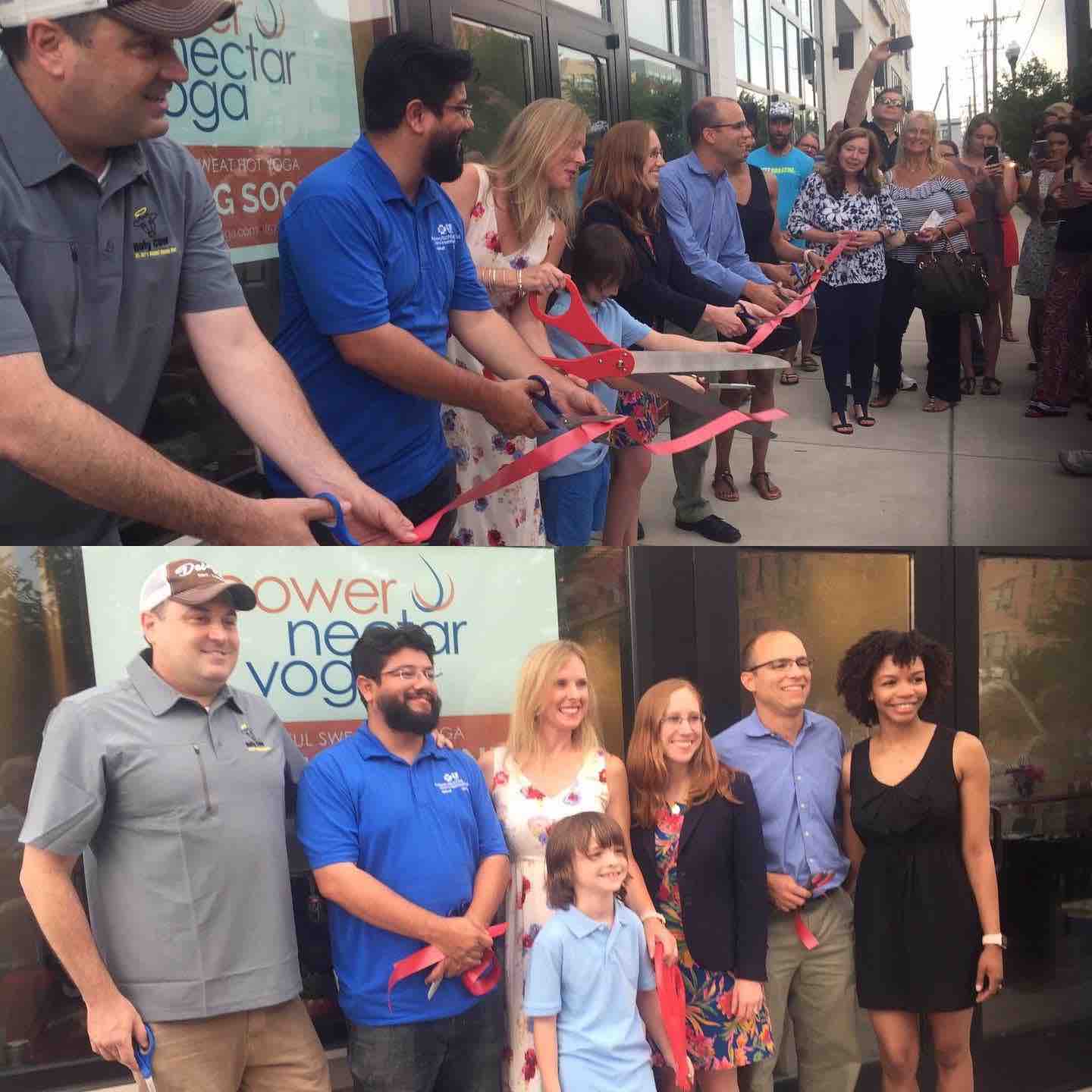 No details have been spared in the design and creation of this aesthetically pleasing, environmentally friendly 1,320 sq ft studio space in the Tony's Corner plaza. The Green Globe certified space includes radiant heat panel technology designed to create the perfect hot yoga experience; private showers and changing areas, water bottle filling station, and a full retail boutique round out exceeding every dimension of your hot yoga needs.
The new hot yoga studio, Power Nectar Yoga, opens its doors in Potomac Yard/National Landing early Summer of 2019.  We are, and always have been, yoga without attitude. Please come in and feel the difference!
To stay up to date with opening, local pop-up events and more, please visit www.powernectaryoga.com or follow us on Instagram at http://instagram.com/powernectaryoga.
Contact info:
Name: Jane Bahneman
Company: Power Nectar Yoga
Address: 2708 Richmond Hwy. Alexandria, VA 22301
Phone: 571-721-1681