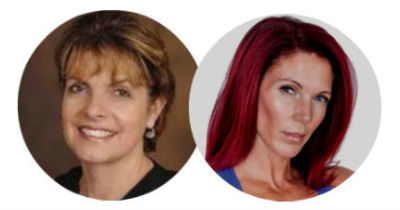 By Julie Riker & Laura Wilson, Special AFS Contributors
(This blog post has been sponsored by Power Plate)
Introduction
As health and fitness studio operators, retention, acquisition and client engagement are the key issues to running a successful business. The million-dollar question is, how do we maximize the time and effort put forth toward these for the best outcome.  Thus, providing our clients with the best programming possible and allowing our trainers to focus on client engagement and coaching rather than all efforts spent toward programming.  Power Plate has developed a turn-key solution.
Programming
According to IHRSA, AFS, and ACE, small group training is trending upwards in both the studio and larger health club space.  While most facilities already offer small group, they do not have a systematized approach to the curriculum used when training.  This lack of thoughtful programming may still result in a few good workouts, but doesn't focus the client(s) on a goal with a specified outcome or result in mind. 
Creating programming is challenging and requires both time and knowledge in the field.  Power Plate has taken this into consideration and created four unique small group training formats and developed an ongoing 12 week periodized programming structure for trainers to implement on the plate.  Using this systemized approach, they have created mindful workouts that ensure clients are working towards their goals.  Each format focuses on an overarching goal while also dialing into monthly goals for each 12-week period.
BURN, a cardio HIIT program incinerates fat and improves overall heart fitness.
STRONG an overall resistance training program incorporating dumbbells or kettlebells.
ZEN a blend of yoga, pilates, and massage to provide a mind/body option and maximize recovery.
X a boot camp offering that is a blend of strength and cardio using suspension training as well as dumbbells or kettlebells.
With these four format offerings, Power Plate has addressed the issue of providing a well-rounded training program addressing cardio, strength and recovery aspects of health and fitness.  This combination of offerings also appeals to the widest range of clients possible and allows for progression and complexity within the programs themselves.  The combination of a 12 week periodized format as well as offering curriculums that address the strength, cardio, and recovery needs of clients, provides the baseline for a successful small group training program.
Training and Education
In addition to providing the curriculum, Power Plate provides training and education pieces around recruiting the right trainers, marketing to clients and the education for trainers themselves.  This includes learning not only the science behind the Power Plate but the science behind well-developed programming and smart and effective coaching techniques.  This knowledge and skill base will help trainers to hone their skills developed in 1:1 training and apply it to small group training.
Business in a Box
In addition to creating the program content and coaching your front-line trainers to deliver the workouts, much of the success of a sustainable small group training business sits in the quality of your sales and marketing efforts.  
Develop your key narrative for clients to fully understand how the new training options will be engaging, fun and deliver results.  Storytelling the benefits and reasons for your target market to try the new offering is critical – and for this, having a quality, branded narrative that is ready to go will save you considerable time and effort.  Additionally, train all front-line staff (not just your trainers) on how to authentically sell your new value proposition to members.
Operating a successful SGT business is a mix of art and science – one that involves a series of routines and creative thinking.  Developing a standard operating system or implementation guide for your new SGT efforts will ensure future staff and trainers and clients will all benefit from the winning ways you put in place to drive success.
Return on your Effort and Investment
Get the most out of our SGT investment, knowing that you will invest time, money, and effort on SGT with or without equipment, find a solution that helps to amplify the revenue generating power and reduces the hassle and time invested.   This solution is Power Plate Small Group Training.  Here are six smart business reasons to introduce Power Plate SGT:
REDUCE trainer preparation time
INCREASE quality and frequency of SGT sessions
INCREASE client and guest engagement
INCREASE operational efficiency and ease
DRIVE bottom line revenue
SCALE business productivity and success ongoing
We are happy to discuss strategic recommendations and ROI strategies with studio operators to ensure maximum return on real estate and effort.  We offer equipment financing options with one easy monthly payment and offer a 15% AFS member discount.  So why wait another day to start improving your ancillary revenue lines?  Check out Power Plate Small Group Training as a sustainable margin-rich growth solution today.
---
Julie Riker is the Director, National Business Development for Power Plate and has three decades' experience working in international business and cross-cultural communications with extensive experience in the Asia-South Pacific market.  Julie has spent the past 20 years in the international health and fitness industry championing business systems for program-based revenue productivity for health clubs and studios.  This includes 18 years with Les Mills International, Les Mills West Coast (USA) and Les Mills USA, where she served a variety of roles in training and education, corporate and key account operations, customer experience management, and strategic business development.  During her North America tenure with Les Mills, she developed and managed key customer success partnerships with top industry partners such as 24-Hour Fitness, Golds Gym International, Inshape Health Clubs, larger regional YMCA Associations and a large customer base of full-service health clubs and fitness studios.
With a Master's in Science (Hons. I) and her focused 'people-centric' perspective, Julie takes a metrics-driven and cause-effect approach to business performance improvement. Currently, Julie works as a business coach and strategic advisor in several industries, helping business executives develop robust growth strategy, business plans, and implementation blueprints to grow customer experience, personnel engagement, client retention, market expansion, operational efficiency for improved revenue growth.
---
Laura is the Global Director of Small Group Training for Power Plate. She has worked as a program director and developed education and curriculum for multiple international fitness brands including KettleWorX®, HIGHX, and LifelineUSA.  Laura has presented at IDEA, IHRSA, CanFitPro, FIBO and Club Industry over the past 15 years and has written multiple accredited programs including trainings and education for Power Plate, HIGHX, LifelineUSA, and Les Mills. 
Laura has recruited and trained master trainer teams across several continents and launched programming internationally and nationally in this process.  Her experience as a trainer and presenter as well as a club manager and owner, have given her insight into both sides of the fitness world.  Prior to Power Plate she trained and presented internationally with Les Mills and starred in BODYSTEP® 90. A Masters in Curriculum and Instruction from Purdue University has well-equipped her to develop programming for both small and large group training.