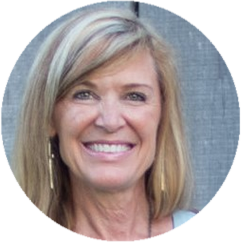 By Lisa Williams, Special AFS Contributor
You did it, you have scored your first corporate wellness meeting!  You are pumped, Job Well Done!  Now you have nervous jitters about what you should do to prepare, what you should present, and how you will "win the contract".   Allow me to offer a few important tips that will get you off to a great start! 
It is important that you know and practice the "3 P's" to effectively represent your BRAND at a business meeting. 
Be Prepared
Do your homework and be prepared to cite references if you present data. For example, the majority of employers with wellness programs (72%) support both screening and intervention activities. 1 ​
Be Professional
Dress well, speak well, actively LISTEN
Be Personable
Maintain eye contact, remember people's names, smile, share a story. Remember people do business with those they LIKE and TRUST.  Be LIKEABLE! 
So what's next, below I've outlined the best ways to get you started on the right track. 
Step 1:  Do Your Homework
Research the organization by looking at their website, search the web, etc.
What is their Mission statement and their tagline?

What services/products do they offer?
Years in business?
Location(s)
Number of employees

Do you already have an inside contact?

If so, ask about the following as it is better to have as many answers as possible prior to the meeting:

Demographics
Hours of operation (days of the week, shifts)
Health Insurance information

Self-insured/self-funded . Insured group health plan (or a 'self-funded' plan as it is also called) is one in which the employer assumes the financial risk for providing health care benefits to its employees.
Fully-insured. With fully insured plans, the company pays the insurance carrier a set premium price each year based on the number of employees who are enrolled in the plan each month. If any claims exceed the projections created at the start of the year, the insurance company assumes all legal and financial risk. As the price is fixed until the employer makes a new deal, there are no financial surprises.

Is there a fitness facility on site?
Wellness programs or activities?

Do they currently exist?
Were they offered in the past?
Who was the responsible party? (HR, Safety Manager, or Other)
Step 2:  Develop Your Presentation
Use PowerPoint or similar software to develop your presentation as this will help to keep the flow of your discussion on track.
Be sure to include the following information:  your company's profile (mission and vision statements, your staff and their qualifications), key clients, corporate wellness program benefits, services and products offered, differentiators, and contact information.
Short marketing video (optional)
Brochure of services/products
Needs analysis.   Try to find out prior to the meeting as much as possible about what they are seeking.   Ask the remaining questions during the meeting.    This can be verbal or included in a graphic to determine what exactly the potential client is looking for.  The Checklist may include:   

What is the problem they are trying to solve?
Pain points
Goals
Employee survey results
Top health concerns
Employee insurance type:  self-insured or fully-insured?
Incentive programs
Cost of the program? (100% company, 100% employee, subsidized)
Programming desired:  On-site, online, your studio or a combination
Services and Products Desired:  Group Fitness Classes, Personal training, Nutritional Counseling, Health Coaching, Health & Preventative Disease Education (on-site or online: i.e. TravelTrim/TravelTrim University white labeled wellness platform), Newsletters, Health Fairs, Facility Design/Management  
Questions to ask should include:  Is there a fitness center on site?  If not, what other space is available?  What are the insurance requirements that your company must obtain in order to provide services to the potential client?
Step 3: Develop and Follow the Meeting Agenda
The agenda should include:

Introductions
Recap of your understanding of why you are there (who invited you, what they asked for.  This is important as you should always ensure early on in the meeting that you have a clear understanding of what is being asked of you and to ensure everyone is on the same page.
PowerPoint presentation from Step 2 above
Needs Analysis
Q&A
Recap/Summary
ETA of your proposal
Step 4:  Plan to Impress!  
First impressions are critical!  Dress to impress.  Along with the 4 steps above, a neat, conservative appearance along with a professional but friendly demeanor will help to set you apart from the competition. 
So, remember: 
1. Do your homework
2. Develop a presentation
3. Develop and adhere to an agenda
4. Dress and act professionally
5. Get ready!  A first impression is a LASTING ONE!  You are on your way to a new corporate wellness contract!

Reference:
1. Source: Rand Employee Survey 2012  
---
Lisa Williams is the Founder and Chief Corporate Wellness Officer (CCWO) of TravelTrim Corporate Wellness, LLC.  She has been working in the Corporate Wellness space for over 14 years and runs an extremely successful program at a major manufacturing company in Kentucky with 3700 employees.  In addition to her work with TravelTrim, Lisa has worked in the corporate environment for a major Fortune 500 company for 23 years, contracted for NASA and Naval Oceanographic at Stennis Space Center for 7 years and has a solid business, technology and digital learning background.  In addition, Lisa is a member of Todd Durkin's Mastermind Business and Life Coaching program and has been featured as a resident expert in the Corporate Wellness space.  The company mission is "Keeping organizations' most valuable resources, their employees, fit, healthy and happy through online and on-site well-being services and education".