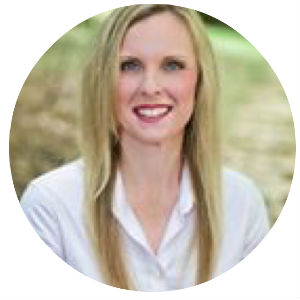 By Jane Bahneman, AFS Community Expert
As I've prepared to open my second yoga studio, I've spent an enormous amount of time in local business networking events. This blog post is not as much about the hard skills of business ownership, per se. Rather, this is about a topic I feel can truly impact all of the other dimensions of studio business success: addressing owner stress, fatigue, and potential burnout.
My inspiration first came from a Facebook message via an old friend who owned a thriving yoga studio. She had since decided to close the studio, and relocate for "personal reasons", and her message to me signed off, "All these months now, and I am still managing my post-traumatic stress from studio ownership."
Then the real moment of impact came when I personally laid lifeless on the stretching mat of my local gym. A gentleman I see weekly in the gym has owned a popular local pastry shop for the last 30 years. He sat down next to me, looked me square in the eye and said, "Are you taking care of yourself AT ALL?" Why yes, I thought, I am lying here lifeless on the stretching mat taking few moments to rest right now, can't you see that?!
Truth be told, I was pushing in every direction at all hours. Sadly, it didn't feel as awful as it must've looked, because that had become my norm as a business owner, and I had become accustomed and adjusted to it. And I am not alone.
An oft not discussed "business topic" is the owner's self-care practices or lack thereof.
The more I investigated this conversation with other studio owners, the more I realize most of us are burning the candle at both ends far too often.
There is a massive cost to this lack of self-care. In the end, it can mean more than just general physical or emotional depletion. It will hit us where it hurts most: in our business practices and bottom line.
It appears, by all measures, that exhausted business owners make more basic mistakes inside the daily details, missing important things they otherwise might not have. Tired owners might "let things go" with staff members that they never would have otherwise; overworked owners get off their game and things slip through the cracks. All of this can truly make an impact on the business habits, efficiencies, and ultimate revenue, particularly if it goes on for too long and unchecked.
Burnout also becomes imminent.
In my conversations of late, I came up with a list of 3 self-care practices that small business owners recommend, and swear to, for consistent optimal performance. You might be surprised to know that none of these practices that can make your business a success have to do with actual "business practices"! 
I choose to create three simple domains for you to plug into, and pull from. Mind. Body. Spirit.
Mind. Meditation or some form of regular spiritual practice is a grounding force for many. For some this is as rich and deep as commitment to a religion, for others, it can be daily journaling and reflection in solitude or even a simple quiet early morning pause for a daily gratitude practice. In either case, I like to stand by a simple Todd Durkin-ism "Get your mind right." It might not matter which practice you do to get there, but choose a practice and truly commit.
 
Body. Workout. Almost all owners I chatted with said that the more they commit to their own daily physical movement practices, the better and clearer they feel. It might sound silly for fitness studio owners to have to admit this, but we are human and it slides. When the planner gets filled with meetings, and the clients need training, the bills need paying, and the kids have to be picked up by 4pm – the workout likely goes. Advice from the high performers? Don't do it. Put it in your planner as your most important meeting, and stick to it. And properly nourishing your body inevitably goes hand in hand with that.
 
Spirit. Plan, and take vacations. Most of us feel like we "can't". But your battery must be re-charged if it is ever going to give its full energy. Look at your schedule, mark the dates out, buy a non-refundable plane ticket, and go. You might be amazed at how your business looks and feels upon your return with a rested, fresh eye. It is amazing how our creative juices kick into overdrive when we change our scenery. Truly think you can't take a real vacation? Take mini-breaks, such as full digital detox days, or go out locally and hike, or take a day trip. Continuing education workshops, despite being "out of the office", are not an adequate brain break, nor are industry conferences. Fuel your soul in new and different ways as often as you can to continually perform at the top of your game.
Running a business is one of the most exciting adventures (and gifts) of a lifetime! It takes a lot of courage, and work, to bring a vision into reality! Self-care is NOT selfish; it is imperative to go the long haul as a business owner. Avoid burnout and mistakes by nourishing mind, body and spirit the same way you honor the needs of your business: with intention, with focus, and with regularity.
---
Jane Bahneman, MS, is the owner of Nectar Yoga Studios outside of Washington DC.  Jane has been teaching fitness and yoga, and speaking nationally for nearly two decades. She has held leadership roles in many fitness & wellness settings, and owns Jane Bahneman Consulting for aspiring entrepreneurs. Jane is an Athleta Brand Ambassador, and serves on the American Council on Exercise Industry Advisory Panel and the Advisory Council for the Association of Fitness Studios. Her certifications include: ACSM Certified Exercise Physiologist; NASM Certified Personal Trainer and Corrective Exercise Specialist; ACE Certified Group Exercise Instructor; Yoga Alliance E-RYT 500 and Prenatal-RYT; Spinning Certified.