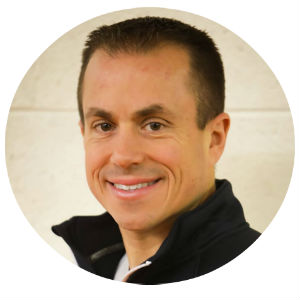 By Jason DeRose, Special AFS Contributor
Multivitamins are a combination of different vitamins normally found in food sources. They are used to provide essential vitamins that are not taken in through your diet or that are consumed at a low volume.
They have also been shown to help bridge nutrient gaps so you can meet the recommended amount of nutrients that your body needs per day.
Is there a difference between men's and women's multivitamins?
This is a common question often asked by many consumers. The answer is absolutely yes. It is recommended to consume multivitamins that are specific to your gender because men and women have many different nutrient needs especially when it comes to hormones, estrogen, prostate, etc. Each multivitamin formulation has specific nutrients that have been scientifically researched to help provide specific benefits for each gender.
An example of this would be that we found Lutein to be in many men's multivitamins because it helps prevent damaged cells which also helps prevent heart disease in men. We also found saw palmetto in many men's multivitamins which helps promote prostate health, improved urinary tract, and hair loss prevention. Again, these are all things that are specific to men.
For women, we found that many multivitamins have wild yam extract in them which helps with estrogen therapy and menstrual cycle normalcy. We also found cranberry extract in them which helps reduce the risk of UTI in many women's multivitamins.
Can taking a multivitamin help prevent colds, flu, or the Corona Virus?
Taking a high-quality multivitamin can help boost your immune system because of the antioxidant and immune formula that is in each of these. Science has shown us that if a person's immune system is functioning at a peak level then it is much harder for a person to become sick from a cold or a virus. The reason is because getting all the essential nutrients in the body helps build the immune system and prevents it from becoming depleted. When the immune system is depleted it is less effective at defending the body from colds or viruses.
A popular immune defense nutrient is echinacea. Echinacea is a very popular immunity nutrient that has an effect on the immune system, your body's defense against germs. Research shows it increases the number of white blood cells, which fight infections.
A good example of an antioxidant that is commonly used in many multivitamins is the hawthorn berry. The hawthorn berry is loaded with antioxidant nutrients that help all sorts of health concerns. Combining specific formula's for men and women and coupling them with immune defense nutrients and antioxidant's can really help build a strong immune system and most importantly help keep you healthy.
To learn more and order these supplements please visit: www.gymsupps.org
---
Coach Jason DeRose is the Owner/Founder of FASTER Fitness and Gymsupps.org. Jason got his start from the ESPN reality TV show, Bound for Glory as the strength and conditioning coach of the featured football team with the worst losing streak in the country.  During the show, Jason had the opportunity to work with some of the most notable fitness and performance coaches in the world.  Once the show concluded in 2008, Jason established FASTER, his own fitness and performance facility. FASTER began as a part-time 1,000 square ft. training facility and is now a full-time operation in 7,000 square ft. with 2 additional locations complete with a smoothie bar, chiropractic services, and its own extensive nutritional/supplement line.
As nutrition and dietary support have always been an additional passion for Jason.  It was his mission to provide effective, clean ingredients, properly tested supplements with superior taste to his clients.  In 2017, Jason sought out a nutritional expert to create such supplements for his clients of FASTER.  With the success of FASTER's branded supplements, came the demand from other fitness facilities to provide their clients with similar products.  Thus, Gymsupps.org was created to meet this demand and supply industry owners trusted supplements for their clients under their own labeled brand with minimal start-up fees and order requirements. Through Gymsupps.org, Jason has helped many fitness/wellness industry owners to private label his products as their own for the benefit of their clients and an additional revenue strand for their business.