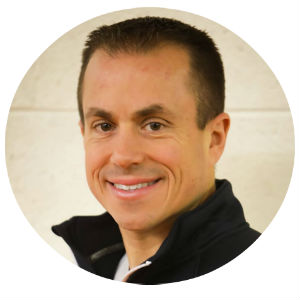 By Jason DeRose, Special AFS Contributor
We know as fitness professionals that in order for our clients to maximize their results they must refuel with protein! Many people are surprised to find out how quickly you should eat post-workout.
To get the MOST out of training, you should refuel within 15-30 minutes of completing your workout. Why not have your clients pay you rather than someone else to drink a delicious healthy post workout shake?
Having a smoothie bar can offer way more to your gym than just a tasty treat after a workout. The smoothie bar can also enhance the overall customer experience as well as enhance the community aspect of your gym/studio.
For example: Let's say you have someone in your gym/studio for a free evaluation. At the conclusion of that evaluation you buy them a shake to sip on while you go over pricing. Many studies show that when someone is eating something they enjoy that they tend to spend more. That free shake could lead to a more expensive membership. Current members may also bond over the smoothies; whether it's discussing their favorite flavors or hanging out after workouts to drink their smoothies, you may find your clients interacting more.
Things to consider when deciding on whether to install a smoothie bar
Where is your plumbing located?
Do you have concrete floors or a wooden subbase?
This last bullet can help determine how much the investment might cost. If you have to run plumbing a long distance through concrete it may not be worth the investment. If the plumbing is close to your front desk or entrance area then the decision may be worth taking a closer look at.
We always recommend gyms/studios having their smoothie bar as part of their front desk so that they do not need to add additional employees. Having your front desk employee make smoothies and run front desk tasks if systemized appropriately can be done. We have seen many gyms/studios require their members to fill out a pre-order form when they arrive so that their shake can be ready for them at the conclusion of their session. This makes it an easy to operate system for their front desk workers and makes the client experience very consistent.
If things line up for you in the plumbing department and you can add a smoothie bar to your business it can be a very profitable extra revenue stream. We have seen gyms gross between $5,000 and $15,000 each month simply by adding this amenity. Most of the gyms that we work with usually profit about 50%. This can be a great way to pay for an extra employee or two and help your business margins.
We at Gymsupps.org have worked with hundreds of gym owners that own smoothie bars. The consensus is that if the smoothies are super clean and have amazing taste then the client experience can be enhanced greatly.
If you would like to learn more about adding a smoothie bar to your gym please feel free to contact us at gymsupps.org. We would be happy to guide you in the right direction.
---
Coach Jason DeRose is the Owner/Founder of FASTER Fitness and Gymsupps.org. Jason got his start from the ESPN reality TV show, Bound for Glory as the strength and conditioning coach of the featured football team with the worst losing streak in the country.  During the show, Jason had the opportunity to work with some of the most notable fitness and performance coaches in the world.  Once the show concluded in 2008, Jason established FASTER, his own fitness and performance facility. FASTER began as a part-time 1,000 square ft. training facility and is now a full-time operation in 7,000 square ft. with 2 additional locations complete with a smoothie bar, chiropractic services, and its own extensive nutritional/supplement line.
As nutrition and dietary support have always been an additional passion for Jason.  It was his mission to provide effective, clean ingredients, properly tested supplements with superior taste to his clients.  In 2017, Jason sought out a nutritional expert to create such supplements for his clients of FASTER.  With the success of FASTER's branded supplements, came the demand from other fitness facilities to provide their clients with similar products.  Thus, Gymsupps.org was created to meet this demand and supply industry owners trusted supplements for their clients under their own labeled brand with minimal start-up fees and order requirements. Through Gymsupps.org, Jason has helped many fitness/wellness industry owners to private label his products as their own for the benefit of their clients and an additional revenue strand for their business.