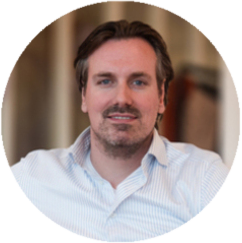 By Hugo Braam, Special FBA Contributor
There was a time when many of us only tracked our health via an app when going on a run, or perhaps when checking our phone or smartwatch to see how many steps we might have taken during a particularly busy day. The concept of performance measurement through a wearable was generally viewed as a novelty or a 'nice-to-have' add-on.
However now, wearables can hardly be more significant to the fitness industry. A blend of increasing innovation and awareness, each catalyzed by the impact of the pandemic, has turned wearable technology into an integral element of not only the consumer experience but the modern hybrid fitness club. Indeed, ACSM's 'Health & Fitness Journal worldwide survey' of 4,500 global health fitness professionals predicted that wearables will be the number one trend in 2022.
Yet, as I have stressed previously, technology is a long-term solution for the fitness sector, not a short-term trend. And if you are looking for an example, then wearable technology is exhibit number one. Here are the three main reasons why I believe it is essential for a strong fitness business.
Motivation through gamification and community
Gone are the days when you would finish a fitness class or workout and have no real understanding of your efforts. Through wearable technology, we now have the means to create group experiences that strengthen fitness communities, enhance brand experiences and boost motivation. As an industry we are acknowledging the benefits of this motivation through gamification, which taps into the desire of many to track performance and compete with one another in a positive and fun environment, working together to meet personal or group fitness goals.
The great success of companies like Peloton should not make us view gamification as a purely at-home experience - it is something that can connect people in clubs too. Users can seamlessly sync their personal wearables with an integrated club app to view each other's efforts in real-time during a class, wherever they are. It is why we are excited to soon launch our heart rate tracking for in-club and at-home training. Ultimately, using wearables to connect and inspire each other also has the added, natural value of boosting brand engagement, loyalty, and retention.
Better data, better decisions
The data that wearables provide is also invaluable for the general business decisions that a fitness club has to make. It is a direct line of insight into what is working, where and when, and a way of comprehending motivations, behavior and preferences. For example, how many in-gym users are syncing their trackers to a treadmill? What amount of time are individuals doing certain activities? And is this at home, outside, or in the gym? What intensity of working out do they seem to prefer?
This can help a club to better define its value proposition, helping with the acquisition of new leads and the retention of existing customers. Furthermore, it can add to information a club can gather via other fitness software, to use as a basis for marketing promotions, competitions or the creation of new classes. Also, it can assist with tapping into additional revenue opportunities through membership add-ons, up-selling of certain offers, and the provision of different, flexible membership options.
Delivering on the need for personalization
A recent Wellness 2030 McKinsey report concluded that wearables will play a vital part in the future evolution of a market that will be driven by technology and personalization. This places an even greater emphasis on clubs reacting now, with the desire of the modern fitness consumer to shape their experiences in a way that best suits their needs here to stay.
By utilizing wearables, one can track, measure, and aggregate data to create training plans and content that allows clients to efficiently achieve their health and fitness goals, as well as develop more sustainable habits. This informed approach contributes to clients feeling more empowered, valued, and willing to keep progressing along their individual fitness journeys. The use of all-in-one mobile branded app solutions has moved fitness tracking from the sidelines to front-and-center of the club experience. As a wearable can be synchronized with them, it can be used whether in the gym, at home doing video workout classes or when training outdoors. A club can measure anything from sleep patterns to heart rate, blood pressure, daily steps taken, and the benefits of specific types of workouts.
Consequently, as fitness businesses gradually shift from health clubs to health hubs, wearables can contribute towards trainers having a far more rounded understanding of a client, with performance levels and progress insights adding to knowledge of factors outside of working out, such as calorie intake and nutrition.
The adoption of wearable technology is more than just a trend. It is now a pivotal part of a strong fitness business, both now and in the future.
---
Hugo Braam is co-founder and CEO of Virtuagym. Virtuagym provides innovative management, booking, and coaching software solutions for gyms, clubs, and studios. They have just launched PRO+, the world's first turnkey solution for fitness operators