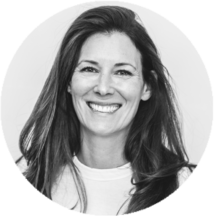 By Emma Excell​, Special FBA Contributor
Sponsored by Fisikal
The importance of buying into digitalization has never been more important to the future success of fitness businesses. Last month, professionals from the UK fitness industry gathered at the ukactive conference in London to review the businesses challenges and opportunities brought about by the global pandemic. The message has been unanimous: digitalization is key.
In a conference session focused on digital transformation, Jon Reay, CEO and Founder at Rewrite Digital, led a live survey with operators in the room, exploring attitudes towards digitalization. The results highlight that whilst most operators recognize the importance of digitalizing the gym experience, many do not have a clear plan of action to integrate digital systems into their business.
The survey reported a staggering 98% of operators believe digitalization will play a significant role in future operations, yet nearly a third (29%) admitted to not having any digital strategy. 84% of those who do have a strategy confess to not being satisfied that it is fit for purpose.
Only 5% of operators taking part stated they maintain a reliable, powerful, and efficient ecosystem of modern, up-to-date digital technology, whilst 28% admit to having incomplete systems not fit for today's demands. 89% even went as far as to admit their current software platforms are actually holding back progress.
The three biggest barriers to digitalization were found to be (in no particular order) knowledge, cost, and expertise.
Digitalization is infiltrating every aspect of daily life. If fitness businesses do not move with the digital times, there is a danger that, as a sector, we will get left behind, paling into irrelevance with consumer wellbeing, fitness and health needs being taken care of by big tech giants and new tech innovators.
To help fitness businesses implement a digital strategy, here is our easy-to-follow, 5 step plan.
Step 1: Choose the right partner
Engage a proven, sector specialist digital partner that offers an open digital platform with the capability to grow and evolve. The business and consumer digital needs of today will not be the same as the needs of tomorrow. Fitness businesses need to make sure their digital engine house is future-proofed, able to develop in line with the needs of the business and changing consumer demands.
Fisikal operates an open API platform that connects with a vast array of digital partners to ensure operators are not limited in their ability to create a comprehensive and effective digital ecosystem. Functionality can also be 'switched on' as and when required to help prioritize needs and allow for phased enhancement that is manageable from a cost and education perspective.
Step 2: Automation and self-management
Create an automated, frictionless member experience. Consumers now expect to control much of their life from their mobile phone. The management of their lifetime fitness and wellness journey is no exception. Online bookings, both in-person and virtual, supplementary product and service purchases, workout plans, and performance tracking all need to be available 24/7 from any location.
Step 3: Be consumer-centric
Facilities and services no longer sit at the core of an experience, this privilege is now reserved for the consumer. Services need to be built around bespoke consumer needs, creating a person-centered experience for everyone, regardless of ambition or ability. A digital platform should enable content to be filtered and fed to individuals at key touchpoints in their journey, creating a bespoke wellness plan that drives everyone towards the achievement of their individual goals. This is exactly how Fisikal is structured. Every member is fed bespoke content at key points on their training journey. No two content plans ever need to be the same.
Step 4: Offer a complete wraparound service
The right solution will create a digital ecosystem that delivers a wraparound service of care anytime, anywhere. The Global Fitness Report released by Les Mills this summer surveyed more than 12,000 consumers. 80% of those surveyed said they intend to continue with digital workouts post-pandemic, with an ideal 60:40 split between gym and home workouts. Attending in-person workouts and classes remains core to most consumers, but virtual is here to stay and gym owners need to ensure they cater to this preference.
Step 5: Get analytical
The benefits of digitalization are not just consumer-facing. Moving to a digitally-driven business model hugely enhances operational visibility, enabling gym owners to make evidence-based decisions that drive revenue and limit costs. Working with Fisikal, fitness businesses can create BI data dashboards that provide a real-time snapshot of business performance. Data can be collated on an enterprise, site, activity, or individual person basis – creating huge scope for better performance analysis and recognition and implementation of best practices.
Digitalization is here to stay – it's a rolling stone, gathering pace and there's no way of slowing it down. Businesses owners have an opportunity to become a 'brand' of choice rather than a 'facility' of choice, potentially extending reach to global audiences.
The journey from analog to digital will not be without its challenges but working with a partner who understands the sector and the challenges faced, with a proven track record delivering successful digital transformation to gym and studio owners, such as Fisikal, is a great place to start.
To find out more visit www.fisikal.com
---
Emma Excell is the COO of Fisikal and heads up the operations team. Emma has over 4 years of experience in investment banking and over 14 years international property development. Emma has a degree in economics, provides business analysis, digital marketing strategies and project management skills.