NEWS RELEASE 
Sports Club Advisors Joins AFS, Answers "What's My Business Worth?"

(OAKLAND, CA, CHICAGO, IL, March 21, 2017) – The Association of Fitness Studios (AFS) today proudly announced and welcomed the addition of Sports Club Advisors (SCA) to its membership ranks.
Sports Club Advisors is a boutique Merger & Acquisition advisory and business brokerage firm focused on the fitness, sports and leisure industry, specializing in helping clients buy and sell fitness studios, clubs or sports businesses.  

SCA also provides buy-side and sell-side advisory services, acquisition and facility financing, fitness club valuations, feasibility studies, and consulting services for boutique fitness studios, clubs and all types of related fitness businesses.  
"We're absolutely thrilled to have connected with SCA and we enthusiastically welcome them to AFS," said Josh Leve, AFS founder and CEO.  "There's hardly a studio owner who hasn't at some point asked 'what's my business worth?' and SCA is the world's expert to answer the question."
SCA's scope is not just limited to fitness facilities.  They also work with owners of athletic training programs and camps, fitness equipment manufacturers, wholesalers and retailers, fitness industry franchisees and franchisors, club management software and fitness app developers, and other fitness and healthy lifestyle businesses.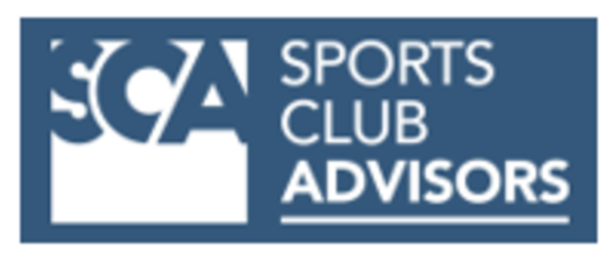 "Buying or selling a fitness facility can be a challenging undertaking," said Jim Bates, SCA partner and co-author of "Business Valuation for Dummies," published by John Wiley & Sons.  "We bring clarity to the process."
"If you're interested in selling, we'll help you determine the value, understand your options, and develop a strategic plan so that when you decide to sell you receive maximum value for your business."
SCA's industry focus and network of fitness and capital market relationships enables them to deliver results for their clients interested in buying or selling a fitness business, or who would like to raise growth capital to expand.
More information on Sports Club Advisors can be found at http://sportsclubadvisors.net/ or call Jim Bates at (847) 404-4566.
About AFS 

The Association of Fitness Studios (AFS) is the only membership community dedicated solely to the business of fitness studios.  AFS provides studio owners and developers a wide array of business-specific products, services, and benefits that enable them to more effectively manage and grow their businesses, building on the passion, compassion and courage they've already shown. www.afsfitness.com