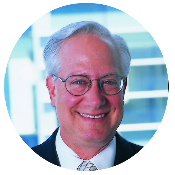 By Chuck Leve, Executive Vice President of Business Development
If you've noticed the fitness trend toward indoor cycling, you're not alone.  According to fitness and sports experts and the organizations that track such data*, "Stationary Cycling" was the 10th-most popular activity in America in a 2015 survey of all activities in which Americans participated.
Of course, if you're reading these words you already know the health and fitness benefits of indoor cycling, but it's also nice to know that you're among the millions who have selected this vigorous, fun, and uplifting fitness regiment.
It's also fun to be able to gloat a bit when challenged by your friends  perhaps touting their participation in dance (ranked 21st), tennis (25th), Pilates (46th), or racquetball (79th).  In all, the annual survey measured 111 different activities.
The indoor cycling phenomenon is not only good for individuals and society, it's also turning out to be good business.  The survey that ranks "stationary cycling" as #10 (with 35.5 million participants) also ranks "group stationary cycling" at #45 (with another 8.6 million).  If taken together, the true stationary cycling rank would be #5. 
"We continue to see more and more indoor cycling studios opening," said Josh Leve, founder and CEO of the Association of Fitness Studios (AFS).  "Without question this trend shows no sign of letting up."
One of the primary reasons for this growth undoubtedly is the higher profitabiliy of indoor cycling studios as opposed to fitness studios of other disciplines.  According to the AFS 2016 Marketing Best Practices Research Report, indoor cycling studios outperform all other studios in overall revenue, revenue per square foot, and pricing.
"We expect the indoor cycling phenomenon to continue," said Leve.  "Whether independents or franchises, there continues to be strong consumer demand."
Below are the rankings of the Top Activities in the USA in 2015 or you can click here for the full list of 111 measured activities.
Find out more about CORE Health and Fitness, plus exclusive AFS member offers!
---
Chuck Leve is a 40-year veteran of the fitness industry and proven successful developer of fitness industry associations. Currently he serves as the Executive Vice President of Business Development for the Association of Fitness Studios (AFS). He's been involved in the creation and development of some of the most successful trade associations in the history of the fitness industry.
---
AFS Research Sponsored by Core Health & Fitness
Core Health & Fitness is the world's fifth largest marketer and distributor of commercial fitness products to health clubs, community recreational centers, hotels, government, educational facilities

and more.  Core Health & Fitness markets its products under the Star Trac®, Stairmaster®, Schwinn®, and Nautilus® brands.  Headquartered in Vancouver, WA, Core employs over 400 people worldwide and serves a global customer base.  Core maintains sales, and engineering service offices throughout the U.S. (Vancouver, WA, Irvine, CA, Independence, VA, as well as in the United Kingdom (High Wycombe), Germany (Munich), Spain (Barcelona), and Brazil (Sao Paulo).  Core operates its primary warehouse locations in the U.S., the Netherlands, and China.  Visit us at CoreHealthAndFitness.com.