NEWS RELEASE
The Stress Management Institute Latest Company To Join AFS
 
(OAKLAND, CA, WILLIAMSTOWN, NJ, July 12, 2016) – The Association of Fitness Studios (AFS) today proudly announced and welcomed the addition of The Stress Management Institute for Health & Fitness Professionals™ (SMI) to its membership ranks. 

With a mission to help individuals find affordable, qualified stress management health and fitness professionals, SMI carries the message that stress, if left untreated, is dangerous to the mind and body. SMI strives to mobilize the public to become healthy through physical activity, mind/body practices, and community workshops and programs. 
"Stress is a silent killer in society and a contributor to many diseases that often goes undiagnosed and untreated," said Josh Leve, AFS founder and CEO.  "SMI's mission is not only to raise awareness, but to provide specific stress reduction strategies, programs, and certifications. SMI has much to offer AFS member studios and we're honored to welcome them."
SMI offers several unique programs and opportunities for instructors to enhance their careers, as well as for studio owners to add stress reduction programming to their client offerings.  Both concepts will find a warm reception among AFS members.

The founder and president of SMI is Robyn Caruso, a 16-year fitness industry veteran whose credentials include Certified Health Education Specialist, industry expert for the Medical Fitness Network Coalition and adjunct professor for Camden County (NJ) College.
"SMI is very pleased to be joining AFS in what we believe will truly be a mutually beneficial relationship
," said Caruso
. "We have a strong program that meets the needs of instructors, owners, and clients to help solve a universal stress problem that's nearly out of control." 
Qualifying instructors will have the opportunity to become certified as a Stress Management Exercise Specialist™(SMES) which makes them eligible to teach the Restoring Energy Levels and Xhilaration (RELAX), Mindful Stretch™, and Reflective Meditation™ programs offered by SMI.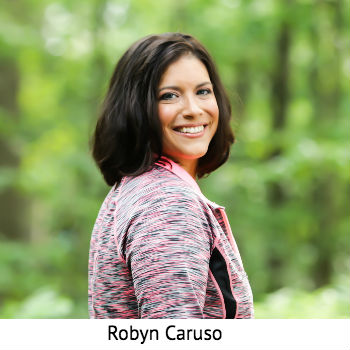 Studio owners have the opportunity to hire SMES specialists to help develop and teach stress reduction programs, enhancing the studio's offerings, improving its brand identity, and generating an additional income stream.
"We expect SMI to be a pro-active AFS member, providing information and content unique to their expertise," said Leve.  "There's no doubt that the studio community can use what SMI offers."
SMI certification requirements vary depending on credentials currently held by fitness professionals. SMI also offers an online certification program and continuing education.  http://www.tsmihfp.com
About AFS
The Association of Fitness Studios (AFS) is the only membership community dedicated solely to the business of fitness studios.  AFS provides studio owners and developers a wide array of business-specific products, services, and benefits that enable them to more effectively manage and grow their businesses, building on the passion, compassion and courage they've already shown. www.afsfitness.com