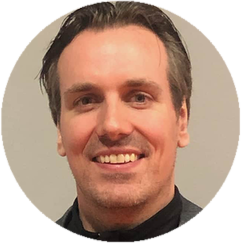 By Hugo Braam, Special FBA Contributor
The increasing adoption of fitness technology by gyms, fitness studios and trainers, and the provision of a hybrid offering that seamlessly blends the physical and the digital, is enabling an important development for health and wellness. It is democratizing fitness.
Technology is making the fitness industry more accessible than ever before by breaking down the barriers that had previously impacted those who, for whatever reason, were not heading to a gym or using a personal trainer. And the benefit for fitness providers? The creation of an opportunity to appeal and cater for a larger and more diverse audience than ever before with different backgrounds, motivations, ages and preferences.
I was fortunate enough to discuss this topic earlier this year during a World Health Organization webinar on how to create a fairer physical activity and sport system. I passionately believe that technology is set to be the great equalizer for fitness. So how in practice is it happening? 
Firstly, through technology people are being given more opportunities to engage with fitness content in ways they couldn't before. For example, when previously many were reliant on the four walls of their local gym to workout, they can now have an array of options at their digital fingertips. The use of integrated and branded mobile apps is allowing fitness businesses to provide a greater depth and variety of fitness and wellness content for users to pick and choose from. The use of digital is also seeing clubs using their social media channels and websites better than ever before, from live streaming classes to providing on-demand content and celebrating client successes. By providing more ways to engage with their health, technology can build people's confidence and therefore their motivation to participate in regular physical activity.
Significantly, technology is not just providing a wealth of options to more people, but allowing those people to better fit these options into their daily lives. This is important because the old dynamic of planning your workouts around your gym has been flipped. Indeed, fitness providers must now adapt to their clients' schedules and offer the flexibility that is more suitable to modern lifestyles. A client may well now expect to have an app to book a class, gym or personal training session, as well have the option to workout at home or outdoors. They want to connect with their club or trainer wherever they are and whenever they want. The 'Next Fitness Consumer Report' recently found that the 49% of health club members in the US who canceled their membership since the pandemic began will rejoin within the next six to 12 months. Many of these will wish to continue having the fitness flexibility that they only first encountered in the past year.
Furthermore, fitness businesses can now utilize technology to provide a far more personalized offering that can be tailored to individual preferences. Digital solutions, such as wearable technology and mobile fitness applications, give a client and a trainer the ability to track and get a more complete view of someone's health, helping to inform realistic goals and the strategies to reach them. All of this can now be integrated into one, rather than multiple, places. As an example, it is why prominent fitness equipment company Life Fitness is investing in more personalized training content by partnering with digital coaching technology provider PEAR Sports. Enabling people to easily monitor their holistic health, combined with more personalized training and content, further increases the desire to keep staying healthy.
Previously, factors like financial restrictions or accessibility could have been an impediment to someone from investing in a year-long gym membership, a personal trainer or class package. A hybrid model, including purely digital or a blend of in-person and online offerings, can make fitness more cost-effective for these people, who can pick and choose packages that are most suitable for their individual needs and situations. It's also another feather in the cap for clubs who can present themselves as being more accessible and adaptable, as well as opening up additional revenue streams. For example, we recently saw Barry's Bootcamp launch the 'Barry's X app', which features both live and on-demand classes to do from home.
Last but by no means least, technology is creating fitness communities and enabling us to connect with each other irrespective of our motivations or backgrounds. We may not all be working out in the same physical space, but whether it is via group online classes or digital communities via a branded app, gyms and fitness centers can be a place of shared experiences and encouragement. These communities can be a good way to share challenges to motivate, provide key business information to update and send wellness and nutritional tips to educate. They can be a means to strengthen individual and collective brand loyalty and engagement, thus enhancing retention.
It is said that every cloud has a silver lining, and after the momentous challenges that the fitness industry has faced, the bright light for gyms, fitness studios and trainers has been the invaluable impact that technology has had. Fitness businesses have a fantastic opportunity to embrace digital and maximize this gradual equalizing of the industry; connecting and strengthening loyalty with larger demographics as well as retaining existing clients, whilst building a more sustainable business for the future.
---
Hugo Braam is co-founder and CEO of Virtuagym. Virtuagym provides innovative management, booking, and coaching software solutions for gyms, clubs, and studios. They have just launched PRO+, the world's first turnkey solution for fitness operators