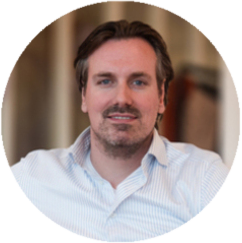 By Hugo Braam, Special FBA Contributor
Sponsored by Virtuagym
The fitness and health industry has shown itself to be durable, adaptable, and innovative. And, faced with present and future challenges due to the global economic crisis we are currently experiencing, it will need to continue to show these admirable characteristics in 2023.
Fortunately, I believe that our digitally transformed industry is well-placed to overcome these hurdles and grow, with a pool of customers that has the potential to be deeper and more diverse than ever before.
With more and more products and innovations coming to the market, fitness operators have a real opportunity to utilize cost and time-efficient solutions to manage their businesses and deliver personalized engagement and motivation to customers, outside as well as inside the four walls of their physical facilities.
With that in mind, here are the three biggest trends I expect to see in health and fitness in 2023:
Further rise in the gamification of fitness
The acknowledgment that fitness consumers are increasingly looking for 24/7 engagement tailored to their individual needs has opened the eyes of our industry to the different means in which to connect, motivate and retain them. Concepts that once seemed no more than just that - ideas - have moved quickly from the periphery into the center of the fitness experience.
A prime example is gamification. The overriding motivation for doing exercise is changing. It is no longer just a means to a physical end, but a way of having fun. Of a shared experience with others in which those physical gains are just one of the many benefits. Indeed, what if most people were motivated to work out not because they feel they need to, but because they find it enjoyable?
In 2023, I predict that there will be a further increase in gamified fitness experiences. Through mobile technologies and integratable wearable devices, we can create strong group experiences, with clubs and trainers bringing clients together to encourage and motivate one another, wherever they are. They can track performance in real-time and compete collectively in a fun environment to achieve personal or group fitness goals. This drives community and brand loyalty.
This rise will be furthered by an increase in the development and accessibility of cutting-edge gamified technology, such as Virtual Reality (VR) and Augmented Reality (AR), which I believe will have a particularly powerful impact on the future of fitness. Indeed, it is predicted that the worldwide consumer and enterprise VR market will increase to $28.84 billion by 2026, with it being worth just $9.3 billion in 2021. It is expected to grow by 32% YoY in 2023. The fact that this year's Les Mills live event was the first to be filmed entirely in virtual reality, with an Omnifitness experience available from anywhere in the world on the Les Mills platforms, gives an indication of where the fitness experience is heading. The use of this technology may still currently be in a more experimental phase, but I expect it to become a force to be reckoned with and a core component of the integrated modern fitness experience.
Drive for more data
The value of safely collected data for fitness clubs is now well known. As is awareness of the importance of club fitness apps and that the trend of performance measurement is here to stay. Indeed, a 2022 Fitness App Report found that health awareness and rising digitization will see the global fitness app market grow annually by 21% to 2028, whilst Deloitte's 2022 'Connectivity & Mobile Trends Survey' in the United States found that 7 in 10 consumers who use their smartwatches and fitness trackers report the devices improve their fitness and health.
The growth in these areas, combined with the advancements in automated club management solutions - from club access controls to AI-powered exercise machines - is offering up more usable data than ever before to inform business decisions. This is in turn placing an even higher premium on clubs and trainers understanding how best to safely collate and use it. Being able to effectively provide personalized experiences to support individual and group needs could be the difference between clients staying or leaving in the extremely competitive modern fitness market.
I envisage that in 2023 the data-driven technology available to us and the way we use it will continue to improve and become more accessible. This will mean that we can help customers in achieving their goals and developing healthy habits in a faster and more sustainable way. For example, by tracking, measuring, and aggregating data to create training plans and content. I expect we will see further innovations such as automated flexible calorie goals depending on the amount of exercise in a day, or workout programs that adjust the intensity in real-time by measuring exercise and heart rate. The value of this drive for data extends to supporting marketing campaigns and competitions, community communication, and the generation of further revenue streams, for example through flexible membership options, web shops and up-selling of offers.
Comprehending motivations, behavior and preferences have never been more essential for fitness providers. With the right technological solutions, this task can be made significantly easier - and the rewards even greater. 
Synergy between physical and digital
There used to be concerns about the impact that technology could have on the physical fitness industry, but recent evidence suggests that such worries were wide of the mark. In fact, I believe technology has helped to enhance the physical fitness experience, not diminish it, and that this positive trend will accelerate in 2023 as increasing numbers of clubs turn to hybrid online and offline business models.
A physical club or studio will always remain at the center of the fitness offering for a large part of our fitness community and I am confident that the importance of physical training and social interaction will remain. The difference? Simply that fitness consumers will have more choices over how they want to engage with their physical and mental health and connect with their peers, such as by balancing at-home video workouts with in-club personal training sessions or having the option to join a class from home if that fits best for them on any day. Indeed, a US RunRepeat survey found that 72% preferred the flexibility of online fitness to be able to join a class whenever they want, rather than having to work around a gym's hours and busiest times.
We are witnessing how technology can be an integral part of a club's offering, supplementing the experience and enhancing how it is managed, rather than just being a 'nice to have' add-on. Next year, the relationship between online and offline fitness will advance and grow, with clubs and studios being at the center of this synergy between physical and digital services
---
Hugo Braam is co-founder and CEO of Virtuagym. Virtuagym provides innovative management, booking, and coaching software solutions for gyms, clubs, and studios. They have just launched PRO+, the world's first turnkey solution for fitness operators