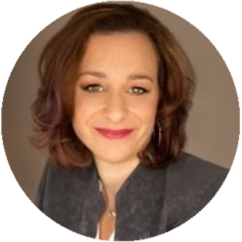 By Marla Kaminsky, AFS Community Expert
In the fitness industry today, so much of what goes on inside the business is the ability to measure progress and give your members information to quantify the work they are putting in is critical to their success. 
Apple Watch has its rings
Orange Theory has Splat Points
Myzone has Myzone Effort Points
Keto tracks your level of ketosis
And everyone has "badges"—my gosh, people LOVE badges.
All of these are day-to-day measurable results.  They keep people focused on goals, both big and small.  Most importantly, it diversifies how "success" is defined.
The latest technology offers the information and detail your members and cients thirst for.  It keeps them interested, motivated and on track.  But it also gives you, the provider, a starting point for a conversation.  Your member can fudge their food journal, but a breath acetone measurement is a lie detector. 
As you grow your membership strategically think about how you will give your members the information that will help them succeed.
When you find the right tools for you, don't just buy them, invest in them.  Work with companies that offer comprehensive training, support, and education.  It's not unreasonable to expect help to implement technology in a way that aligns with your goals.
When seeking out new opportunities, think if a bio impedance analyzer is right for you. 
1. What type of initial and ongoing training do you offer? 
A body composition analyzer is a medical device that requires training to use the unit properly to get the most accurate results with each measurement.  More so, understanding the vast data can be overwhelming.  Trainers need to not only be able to understand the data but also explain it in a way that makes sense to the client.  With staff turnover at your studio, you will want a partner that will train, retrain and be available to help you.
2. If I have a question about specific results, can I expect your help?
Occasionally you may be perplexed by a result, your staff may be misreading something or you may not be sure how to talk to a client about their results.  You will want a partner who can take a look at individual results and provide you feedback when necessary. 
From my experience, this partnership is vital for the first six months you own your unit.  I cannot stress enough that a bio impedance analyzer is a medical device that requires proper education.   You need a partner to help you through the learning curve.
3. Will I have a specific point of contact or just a customer service number?
No one wants to call a toll-free number and speak to someone who doesn't know them or doesn't know anything about body composition, bio impedance or even how a fitness studio operates.  You want to call an expert who knows the technology and who knows you and your needs and goals.
 
Many salespeople in this arena are experts who owned businesses and used this technology.  Seek out these people.  They understand your business and will be willing to help you, rather than sell to you.  They will happily share information, answer a question or help you solve a problem or define a goal.  Of course, they want you to buy their product, but they take care of people first, knowing everything else falls into place.
Investing in the right technology and implementing it in a thoughtful way, will help separate you from a crowded fitness field.
---
Marla Kaminsky is the owner of Spartan Wellness Technology.  Ms. Kaminsky has extensive knowledge in the implementation of bio impendence analysis in the fitness and wellness industry.  Her expertise extends into training and educating individuals and business owners in how fitness testing can improve member engagement.  If you are interested in learning how SWT can help you improve your business model she can be reached at marla@spartanwellnesstechnology.com.