Sponsored Content Provided by Merrithew™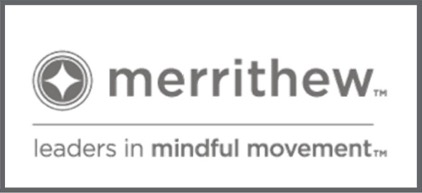 As any fitness facility owner knows, staff are crucial to success. They are on the front lines, working with clients, ensuring the day-to-day runs smoothly, and are important advertisements for your business. Finding the right people to work for you is essential, but once you've hired your dream team, the next challenge is to keep them happy, engaged and growing with your business.
Company-wide Education
One way to encourage instructor retention while boosting your bottom line is to offer continuing education at your facility. Monthly master classes, continued exercise development courses, workshops or clinics, with internal or external presenters at a variety of different levels, are a good way to encourage professional development and make staff feel valued. Attendance should be voluntary, but set a minimum number of workshops or hours that staff are required to attend throughout the year to encourage participation.
Several examples can be found via AFS partner Merrithew™ which offers onsite hosted education in a range of mind-body fitness modalities. For example, the chart below details STOTT PILATES® Specialty Tracks, which offer education tailored to different instructor styles and client bases.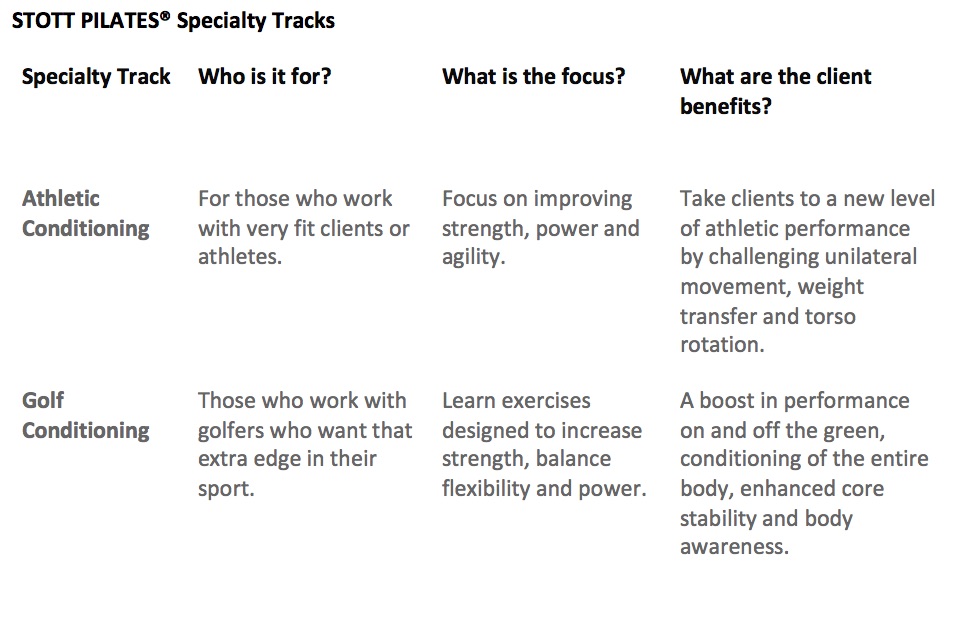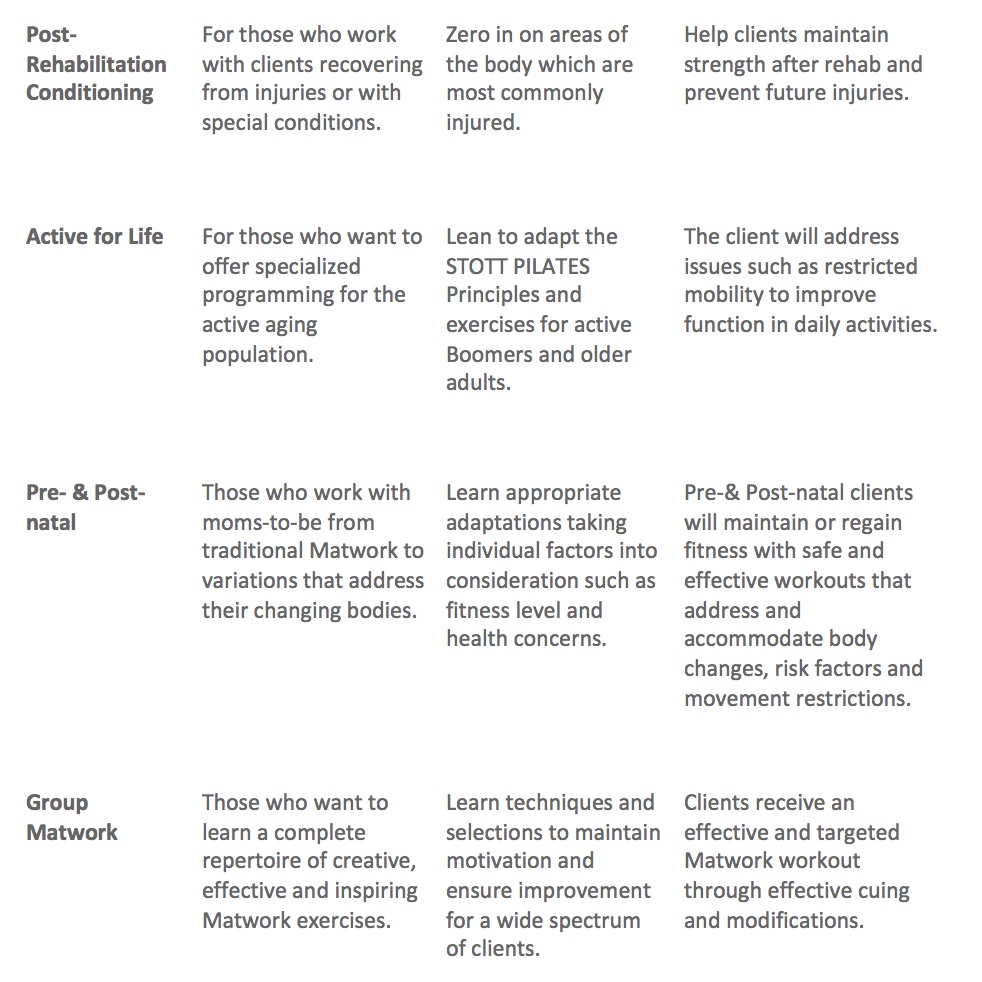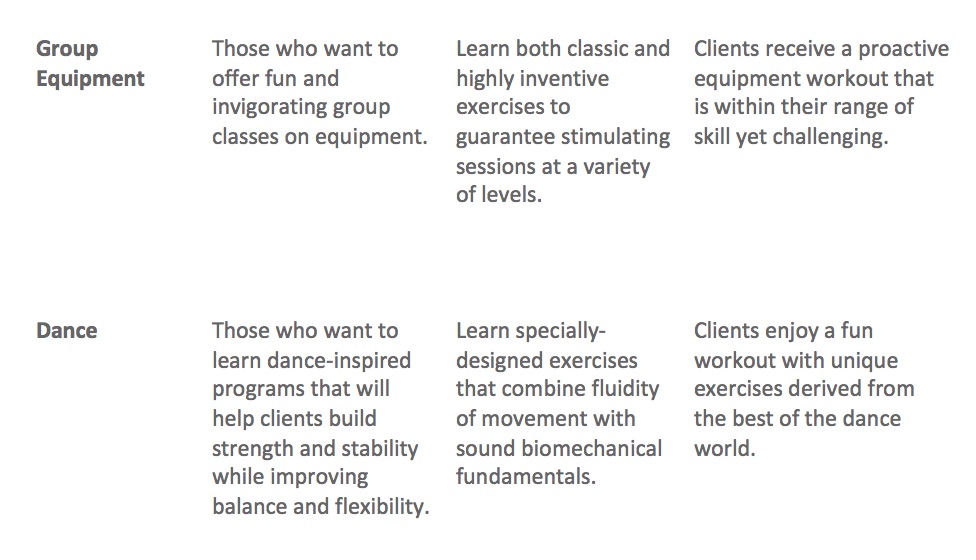 Contact an Education Advisor at educationadvisor@merrithew.com for more information on how to host Merrithew education, including Specialty Tracks, at your facility.
Supplementary Training
Consider offering related training that is not specifically fitness-focused. First aid training, communication classes or trust-building workshops are all ways to increase the value of your staff's knowledge while encouraging better-quality fitness classes for clients.
Offering customer service and business-related workshops can give employees insight into how your facility is run, fostering a feeling of accountability, responsibility and belonging.
Incentives
Another way to encourage staff professional development is to offer incentives. Contact planners of local trade events to negotiate group discounts, offer a predetermined number of free classes or workshops held at your facility, subsidize individual staff to go to off-site workshops of interest or offer education assistance for external workshops and programming, from paying for the course to offer a percentage of the tuition.
Whether you choose to give a full ride or a percentage payment, you can choose to tie this to your staff's continued presence on your payroll for a predetermined number of years. If they choose to go elsewhere before that number is up, you may ask for reimbursement for your investment. Client participation bonuses, in which staff are paid extra for each new client that joins their class, is a profitable option for both staff and studio owners. Billable hours bonuses are paid according to the number of hours worked throughout the year, for example, an extra dollar per hour for over one thousand hours billed during the calendar year.
In Conclusion
These are just some of the options available—getting creative with incentives encourages staff to broaden their horizons, doing wonders for your clients, and your business.
---
Merrithew™ was co-founded by Lindsay and Moira Merrithew in 1988. For over 30 years they have been dedicated to enriching the lives of others by providing responsible exercise modalities and innovative fitness brands across the globe. Merrithew's premier Pilates brand, STOTT PILATES®, delivers best-in-class Pilates education and media to everyone from avid exercisers, elite athletes, and pre/post-natal clients, to rehab and fitness professionals, and is used by studios worldwide. Other high-end Merrithew™ fitness brands include ZEN∙GA™, Total Barre™, CORE™and Halo® Training.