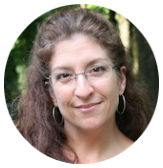 By Deneen Laprade, AFS Community Expert
Timely, targeted marketing campaigns are critical to the growth of your business, yet many studio owners don't even want to think about it, let alone set aside time and money for it! The reality is that daily operations keep you running from open to close and beyond and let's face it marketing is at best, challenging. It can also be time-consuming, frustrating, and is often confusing. Without a doubt, however, Marketing is absolutely necessary to grow a successful business.
It is not enough to ride the wave of word of mouth referrals. In my experience, studio owners rely too heavily on referrals as their primary, and sometimes only lead source. It's a dangerous practice. While referrals net a solid return in the early stages of a business, they eventually slow down. In the absence of having nurtured a variety of lead sources, you may find yourself in a very precarious position. I get it. Spending money on marketing is the LAST thing you want to do and yet it's probably one of the few things you should spend it on!
You must actively and intentionally market your business to as often as you can afford, to as many people as you can reach because literally, at the end of each day it really is all about the numbers. How many leads, no-shows, new clients, and cancellations today, this month, this quarter? You can tackle this facet of your business and be successful. Here's an option to consider.
Establish a quarterly marketing plan that schedules timely campaigns that are coordinated with targeted offers, all based on revenue goals. Create this plan as a template you will customize each quarter. Most studio software management systems have a marketing module you can investigate. You can also create a simple spreadsheet that includes:
Campaign Details. The offer, expiration dates, program length, and any other relevant information including the budget. Use your budget to identify the areas of your business that are under-performing and target them for growth through marketing.
Decide how much you can dedicate to your marketing efforts. As a rule, you should allocate anywhere from 5-10% of your gross revenue to marketing. If you can't afford that, determine what you can afford and establish a strategy that is in line with your budget.
You can market on a dime! Keep in mind that if you aren't spending much money, the trade off is you'll be spending the time. Guerrilla marketing is very effective and doesn't cost a lot. While it should be a layer to all marketing strategies, it may be a key element in yours until you gain momentum and can afford to level off. Lastly, set a goal to increase your budget as your business grows 
Ad Dates & Vehicles. List when and how each component of the campaign will take place. It's also helpful to have vendor contact information on the template to easily reach out to your external resources to check on the status of a project.
Vary the methods used to share the message to include digital, print and networking opportunities to get in front of broad range of prospects. Another mistake I see studio owners making is in relying solely on social media marketing and daily deals to promote their brand. While this is cost-effective, it should not be the only tool in the box. You need to utilize print, too. This can be achieved by using ads and direct mail, and even more affordably by distributing Guerrilla marketing pieces at networking and community events, as well. Coordinate the deployment of each vehicle to launch at consistent intervals throughout the month prior to the program.
In sum, the diverse mix maximizes campaign exposure to a broad variety of potentially qualified leads and the promotional time is lengthened by launching over the course of several weeks with offers and reminders.
With your targets identified, determine what the campaigns will look like and what the offers will be.
A campaign is the creative, look and message of your offer. Work with a designer to establish a clean, consistent look to every bit of marketing you produce. This is a primary factor in establishing a strong, recognizable brand in your market.
The Offer. The offer is very important. How can you get folks to give you a try in a way that they feel comfortable and in control? The Trial Offer. Come up with a series of no-risk offers that allow prospects to try your services without making a long-term commitment, sight unseen. This is one of the biggest objections. "A year? What if I can't make it work? What if I don't like it here? Can't I just TRY it first?"
Be confident in what you do and offer them the opportunity to feel the possibility of success, before they commit to 12 months with you. The trial period is your chance to prove yourselves and convert these fresh faces from prospects to clients.
Worth noting, it should NOT be FREE! There is no value in free. Set a reasonable price based on your current pricing and what the trial contains.
Deadlines, Responsibilities. Consider this section an action plan. Identify when each item is due and name the responsible party. Some actions will have sub-actions. Don't assume the details are implied. Write them down, assign them and ensure they execute on time. Even if you are a staff of ONE, use the deadlines portion of the action plan to stay on time and on task.
Sound in-house systems are critical to your success. All of this great marketing will drive leads to your doors and that's where you need to deliver on the promises you made. Meet with your staff, be prepared for best-case scenario, (they happen sometimes!) and make sure everyone knows how to nurture these leads into prospects that buy with confidence.
Leave Room for Results. Track the response rate from each vehicle deployed. Use these results against future campaigns to make improvements to overall responses and ROI.
With these quarterly results on hand, you have built a road map for future marketing. Just as the numerous files you keep of past work outs you worked hard to plan and develop can be invaluable to you when developing new, more successful work outs for your clients, this quarterly marketing template will serve to help you plan more effective marketing campaigns. 
BONUS: Repeat. Use this marketing template to plan each quarter's marketing efforts. Each quarter should have its unique criteria in terms of the vehicles used, offers and campaign length. This is now the process that will make your time spent planning and executing promotions efficient and successful.
Over time, you will realize the cumulative effect your consistent strategy has on your business. A consistently promoted brand, in message, appearance, and frequency will eventually net more leads than in earlier campaigns due to brand recognition and strength in market. In the mind's of prospects, the brand is positioned as the leader and trusted advisor in all things fitness in their circle.
Use this as a jumping off point if you who haven't yet spent time on this aspect of your business. Ideally, marketing strategies are planned 12 months in advance. The components of which are clearly connected to specific areas of the business that need exposure to grow. Of course there is always room to adjust as business needs dictate. Setting aside the time to establish business needs, set revenue goals, introduce a marketing budget with a supporting promotional calendar of campaigns should be the ultimate goal. Once established, it does not have to be re-created each year, it needs merely to be refined based on the prior year's performance and fresh goals for the upcoming year
Establishing a solid marketing plan is an empowering process. It puts you in touch with your business in a way that daily operations do not. You become actively engaged in the direction your business is growing and that is powerful! Repeat this process to establish an annual marketing strategy that drives your business toward the goals you surely set at some point in the past. A carefully planned marketing approach is a critical factor in the overall growth and success of your business. Get yours in place now.
---
Deneen is an accomplished, energetic leader in fitness and wellness with proven ability to create and manage effective marketing campaigns and programs that result in revenue growth, increased profits and member retention. As a Marketing Coach with Susan K. Bailey Marketing and Design, she consistently applies her years of experience at club level to meet the marketing needs of her clients. Her belief is that marketing is an all-encompassing strategy that combines careful planning with a consistent approach to net the results clubs need and want. Just as a carefully planned fitness routine, when combined with consistency nets results for clients, an effective marketing plan will do the same for fitness professionals and their businesses.