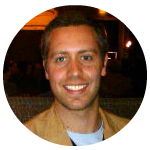 By Josh Leve, AFS Founder & CEO
While researching the hundreds of fitness studios over the past few weeks, it was alarming to see the amount of common mistakes that studio owners make. Most might seem minor but often lead to a significant loss of leads and sales for their owners. 
As a studio owner, you want your website to compliment your business. You want people to understand exactly what you do as quickly as possible. Someone once told me to design your website as if "the dumbest person in the world was trying to understand what you do and navigate your site." While a drastic approach, that statement stayed with me.
Here are the top 5 mistakes I found.
1. Not having a mobile optimized site.
In today's increasingly mobile world, not having a mobile optimized site is one of the most costly website mistakes you can make. Your target audience is constantly searching for local businesses online via their mobile phones, and you want to make sure that your website offers the best experience possible when they visit. Just think about it, how often are you on your phone or tablet rather than your laptop? Quite a bit I bet. So if you're spending that much time on a mobile device, isn't your audience too?
2. Not including a business address and phone number on your contact us page.
I could not believe the amount of websites I researched where I had to search several different pages just to find contact information. Many studios make the mistake of not including their business address and phone number on their contact page. As a studio owner, you should do your best to make it as easy as possible for your customer to reach you by email, phone and through your physical address. It is very important to include all available ways so that your target audience can easily select which method is most convenient for them.
3. Not including targeted keywords about your business on your site.
The right keywords are really important for getting your business found on search engines. Often, many small business owners wonder why they get little or no traffic to their websites. However, a lot of them have done little to include targeted keywords about their business on their website. Keywords help search engines to index your website based on your content. This will help your customers who use the same keywords find you online when they are looking for a business, product or service.
4. Not investing in social media.
Another common mistake many studios make is not investing in social media. In the past decade, social media usage in the world has exploded and many small businesses around the world have been able to grow their business online and engage with many more customers using social media. It is an easy way for small businesses with a small marketing budget to gain fans and start talking to customers about their business. Is your business on Facebook, Twitter or Pinterest?
AFS member Coastal Social Media Group provides AFS members a free social media consultation. Understand what your business needs and how to take advantage of this growing trend in online marketing.
5. Not including a video on your website or social media.
Your online marketing efforts are not complete without video. It is the single fastest growing segment of the Internet and is a great way to add personality to your brand. You can use a promotional video to promote a specific product or service or even an animated video to describe what your business is all about.
---
Josh Leve is responsible for the strategic growth and development for the Association of Fitness Studios. Josh brings more than 10 years of sales, consulting, advertising, marketing, operations, and retail experience to AFS.