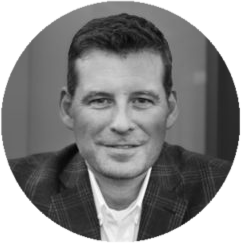 By Joe Kunigonis, Special FBA Contributor
For owners of gyms and health clubs, expensive gym equipment and fitness technology are typically among the significant assets of value at their locations. Gym owners invest heavily to ensure they have the best and latest equipment and fitness technology to attract and retain members in a heavily competitive environment with intense pricing pressures.
Every dollar matters for gym owners, particularly those with locations in coveted, high traffic areas where real estate costs are exorbitant.
In the ongoing effort to generate as much revenue as possible, however, gym owners often overlook a critical aspect of their properties that can generate incremental revenue - the media value inherent in the real estate. Too many gym owners are either unaware or unable to extract maximum value from their real estate. Some think it's too much trouble.
The introduction and proliferation of programmatic digital advertising make it not only possible but fairly easy to begin generating new revenues from brand advertising.
Programmatic advertising, in essence, is the automated buying and selling of digital advertising that can be displayed on a connected digital screen in any location. For gyms, these screens can be situated in workout areas, the front windows, or even the locker rooms. All that is needed is a screen and an internet connection. Back-end buy-side and supply-side programmatic platforms connect advertisers and agencies with available inventory and display ads when requested conditions or any number of variables are present.
With programmatic advertising, gym owners can unlock a whole new stream of revenues simply by establishing a network of connected digital screens on their premises which can be accessed by programmatic advertising platforms. Today, this can be done with minimal effort and investment of their own, as vendors today are available to execute the entire build-out with little to no financial outlay required from gym owners.
Once the network of digital screens is in place, the process of finding advertisers and displaying revenue-generated ads is entirely automated and out of the hands of gym owners and managers. The network can be configured to display advertising content that will be relevant to gym members – sports drinks, athletic clothing, promotions related to sports programming, etc. – and consistent with the overall experience one would expect within a gym environment. Revenue is shared among the owners of the gym and operators of the digital network. Additionally, gym owners benefit from having an enhanced and modern aesthetic.
As if the opportunity to generate additional revenue with minimal effort or financial investment weren't appealing enough of a proposition, digitizing the gym via a network of connected screens also provides gym owners with the opportunity to reach and engage existing and prospective members with their own messaging seen at various endpoints in other network locations.
Programmatic advertising is connecting brands to audiences with relevant, time-sensitive messaging. Screens that support programmatic are sure to become even more ubiquitous than they are today. Gym owners that fail to capitalize on this opportunity are leaving money on the table.
---
Joe Kunigonis is an industry veteran and subject matter expert within the digital outdoor advertising, programmatic, real estate and location-based technologies segments of the DOOH and Retail Tech Industries. Joe has over 25 years of experience in outdoor advertising, media and retail digital signage.  He has been involved with hundreds of signage deployments nationwide with some of the largest real estate companies including Federal Realty Investment Trust, Regency Centers, Simon Properties, Brookfield, Lufthansa, Sotheby's, JBG Smith, AT&T and Samsung. These deployments consist of digital signage networks, large format LED & traditional sign deployments, transit & bus digital networks, SmartCity, wireless HUB deployments, NOC creation and multi-tiered beacon and data deployments.  He has also activated 1000's of advertising campaigns with some of the largest global brands.