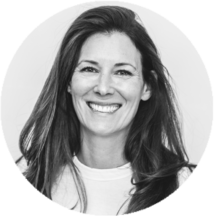 By Emma Excell​, Special FBA Contributor
Managing a team is complex in any business, especially a fitness business where individuals can be employed, self-employed or a hybrid mix of both, working a blend of full and part time hours. Extensive opening hours, sometimes even 24/7, also mean long operating hours which creates the need for multiple shifts in a day. 
How can fitness businesses simplify processes, improve efficiencies and elevate internal communications? The answer is digital.
Emma Excell, COO Fisikal – expert in digital business solutions, discusses the best ways to connect and manage a team digitally…  
Building a Communication and Culture 
Good communications drive a positive culture that empowers everyone to thrive. Gone are the days of teams being restricted to the four walls of a physical facility so utilise technology to connect teams regardless of geography and shift patterns. 
With the right digital solution, you can provide inbuilt, secure communications channels, targeting individuals or specific groups, which can easily be dispatched ensuring everyone in the business is kept up to date with developments and news. 
Promote Visibility 
An effective digital business management platform will provide multi-level visibility.
With this, business owners can access real-time reports detailing organization-wide information, whilst personalized dashboards are personalized so the team can analyze performance and KPIs. 
Visibility provides individuals with full sight of how their shift patterns interact with others, enabling the instant updating of changes if they miss, swap or commit to additional shifts, keeping everyone up to date with who is where and when.
And, members have access to selected schedules so they can see which trainers are available when and can make their bookings directly via the app accordingly. The schedule is then updated automatically to indicate the trainer is no longer available at that time. 
Streamline New Starters
A planned onboarding flow creates a positive, effective experience for new employees that is easy and time-efficient for managers to administer. 
By creating a bespoke digital checklist, business owners and managers ensure every new-starter task and touchpoint is covered and that the new recruit has everything they need, in one place, at just the touch of a button from day one. 
Multiple onboarding workflows can be developed to reflect various job roles and responsibilities. Once created, these are automated to ensure all new joiners have a seamless experience from the get-go.
Maintain Profiles 
Digitalizing personal records negates the need for paper records. This improves security and enables fingertip access anytime, from anywhere. 
Personal details, training and education records, attendance records, performance against KPIs etc can all be logged and recalled as and when required, from anywhere, at any time. Alerts can also be set to flag key dates and times, for example, if certification is due for renewal or a performance review is due. 
In addition to the review of individual records, business owners can also collate information through the creation of bespoke reports, in order to efficiently allocate resource.  Critical employee data can also be easily uploaded, preparing it for export to a payroll system of choice. 
To find out more or to book a no-obligation demonstration, contact Fisikal at: https://fisikal.com

More from this author
---
Emma Excell is the COO of Fisikal and heads up the operations team. Emma has over 4 years of experience in investment banking and over 14 years international property development. Emma has a degree in economics, provides business analysis, digital marketing strategies and project management skills