PRESS RELEASE
Virtuagym Launches Stronger Together: The World's First Turnkey Online Coaching Solution
Today, Virtuagym, the software platform for member engagement, coaching and club management for fitness businesses, launched their innovative program Stronger Together. By creating the world's first all-in-1 turnkey digital membership solution, gym and studio owners no longer need to actively do all the work to digitally engage with their members via technology such as community building, online challenges or creating workout and nutrition plans. The new program combines all this and also offers audio coaching and video live streaming sessions, so business owners can spend their time running their gym, club or studio instead.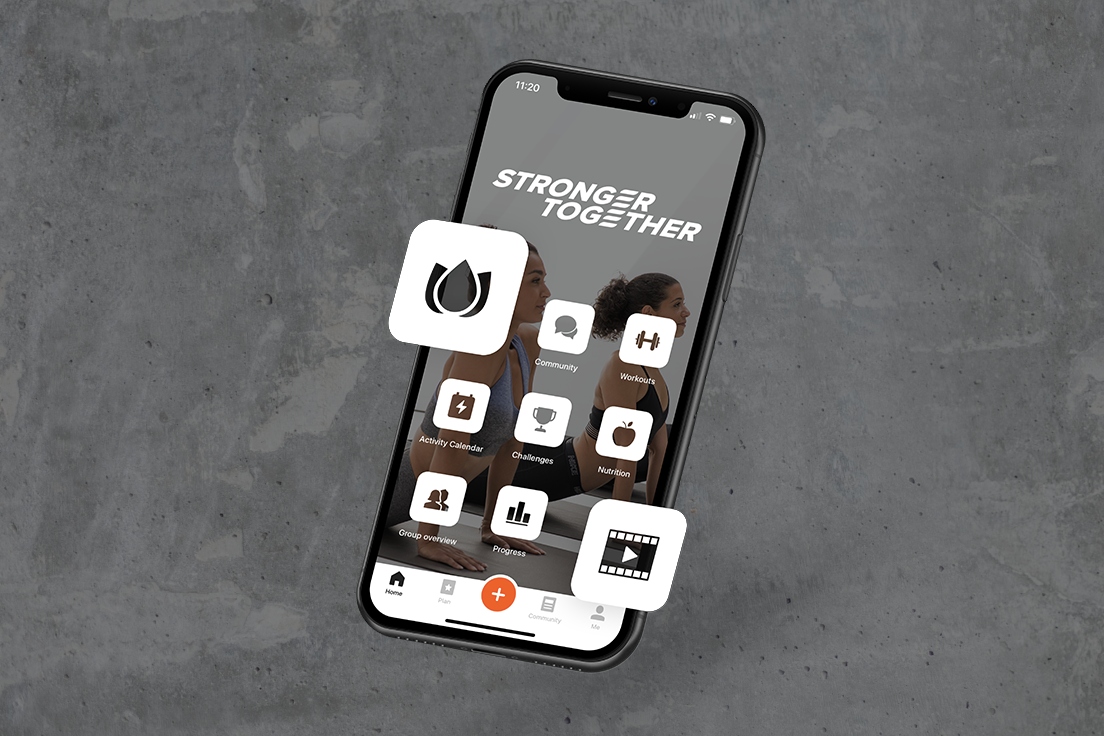 "We noticed that many of our customers are struggling to get a good digital offering in place, which they can charge their members for during the current crisis. And that's not just single location businesses, but chains as well. It just costs a lot of time and resources to do this well." says Virtuagym CEO, Hugo Braam "Our customers only need to press a button to go live with a rich digital membership experience,  where we do all the heavy lifting. We believe that won't just be relevant during the coronavirus pandemic, but will allow clubs to offer their members a broader experience as part of their membership moving forward." 

Hybrid wellness solution combining virtual and real-life training 

A recent survey conducted by Virtuagym showed that the majority of fitness and wellness businesses now offer online solutions to their members. The pandemic forced the industry to move into the virtual world overnight. However, most businesses surveyed admitted they have failed to turn this online coaching solution into a new revenue stream - mostly due to time and resource restrictions. In response to this, Virtuagym is launching Stronger Together. "An online coaching offering is hard work, it's like managing an extra business. With Stronger Together that's no longer an issue", says Braam.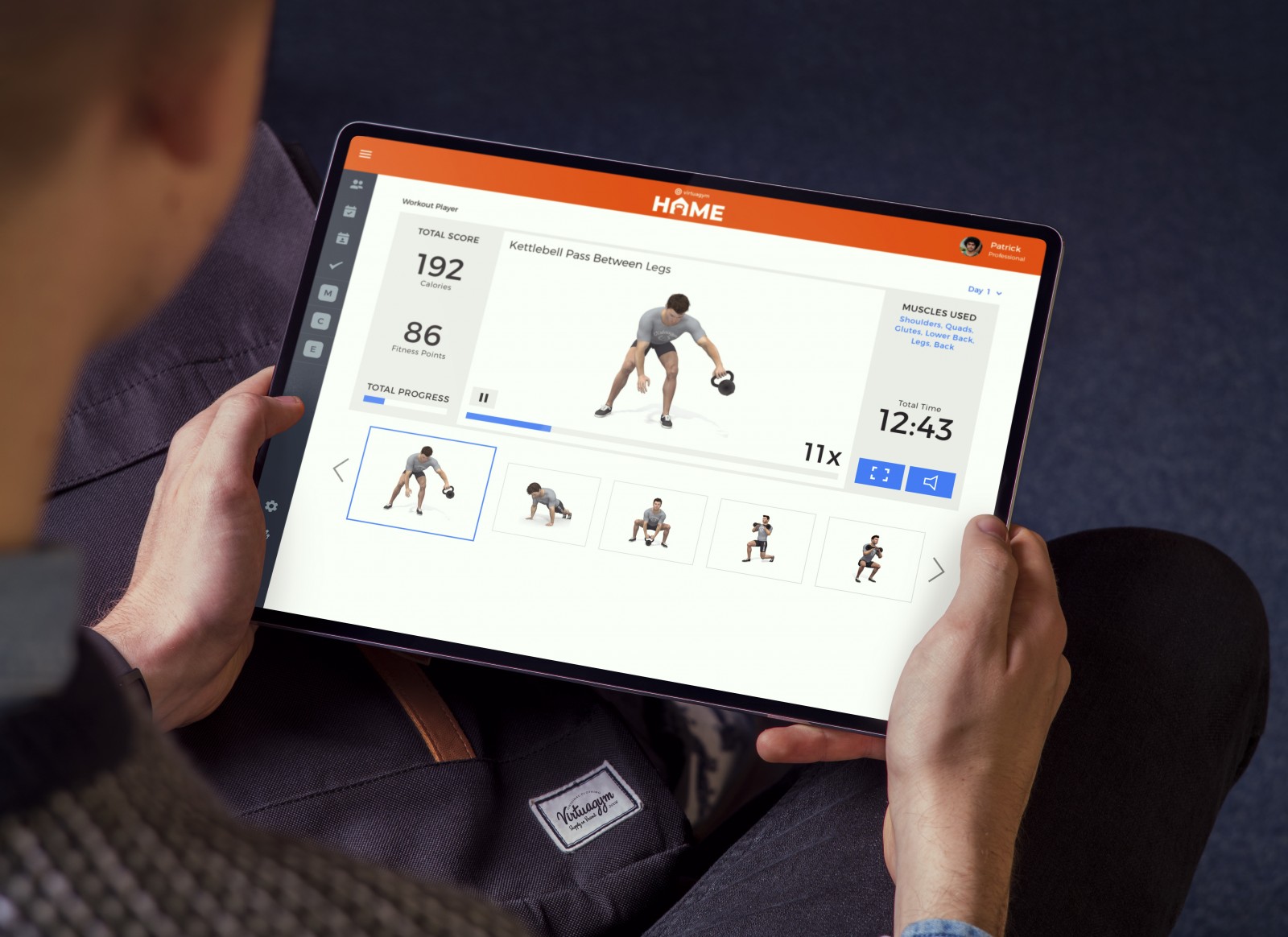 This innovative offering provides club, gym, and studio owners with a complete online fitness and wellness program to offer their clients so they can work out with their gym or studio both at home and in the facility. The Stronger Together program offers thousands of hours of content, including digital 3D workouts, video classes, audio coaching, nutrition and fitness tracking, an online community updated with content on a daily basis, as well as challenges to stay fit. But it's not just fitness; Virtuagym has also added a library of meditation sessions, making it a complete and holistic member wellness experience.

#StrongerTogether: Support your local gym 

Stronger Together doesn't just benefit members but also enables them to support their gym or studio through difficult times by paying for this rich digital subscription. "That's partly where the name comes from", says Braam. "We are Stronger Together - we help our customers to support their members in their healthy lifestyles at home and in return, their members can support their local club by paying a digital membership fee. Members stay active and they help their local gym to survive. Everybody wins." 

Stronger Together is now available for gyms and studios globally. 
About Virtuagym
Virtuagym provides an innovative fitness software platform for member engagement, coaching and club management. The platform delivers a complete ecosystem with integrated mobile apps with solutions for exercise and nutrition guidance, progress tracking, online coaching, business analytics, scheduling, online sign-up and payments, over 40 third-party integrations, and much more. 
With 200+ employees and offices in Amsterdam and the Americas, Virtuagym supports more than 16 million consumers, over 6,000 health clubs and 30,000+ trainers worldwide, including Workout Anytime, XSport, Newtown Athletic Club, Rochester Athletic Club and more. Virtuagym offers clubs and studios an engaging online coaching and engagement platform to be able to keep charging for memberships during the Corona crisis and beyond. For more details go to business.virtuagym.com.