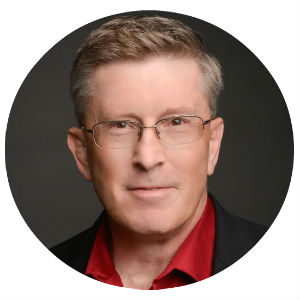 By Stephen Tharrett, Special AFS Contributor
The cost associated with the design and construction of a fitness studio is highly variable and depends on many factors, the most important of which include: (i) the size of the studio, (ii) the scope of the work (e.g., number of rooms and level of finish), (iii) the condition of the space (shell or partially finished space), (iv) whether an architect was retained, and (v) the timeframe for completing the work.
Architect fees typically are presented as a percentage of the total construction cost, ranging from as low as six percent to as high as 12%. A well respected architect may also charge you a flat rate per square foot (a better approach to pricing). Depending on the scope of work they perform, this should be in the range of five to 10 dollars per square foot.
From a construction perspective, a very simple single space studio (e.g., reception, restrooms and workout area) with minimal finishes (e.g., floor surfaces, lighting, ceilings) may cost as little as $20 per square foot to construct, while a more complex studio (e.g., changing rooms, group studios, general workout area, rest rooms, lounge, reception, provision of new HVAC and electrical) with quality finishes (e.g., detailed millwork, quality floor surfaces, quality fixtures) might cost as much as $100 to $125 per square foot (note that costs in markets such as New York and California could be 50% to 100% higher).
All told, if you plan properly you should be able to design and build a quality studio for between $50 and $70 per square foot.
How you go about conceptualizing, designing and constructing your studio can have a material impact on the future success of your business. Like many other aspects of the studio business, design and construction is not an exact science.
Nonetheless, if a studio owner approaches the process well informed and well prepared, they can eliminate many, if not all of the barriers that derail many studio entrepreneurs. The checklist that follows is intended as a simple guide for making the right decision when designing and constructing your studio.
Be crystal clear about your value proposition and studio concept. Before you can consider the design of your studio, you must know exactly what it is you will offer the marketplace and what it will require from a facility perspective to make it happen.
Create a program plan based on your business model. Map out what you want to see in your studio. Be clear about the amount of space you need and how you want to use the space. When you have a good program plan it makes the job easier and more effective for architects and/or designers.
Retain an architect, preferably one with experience in the fitness sector. Don't get lulled into thinking you can design your own studio. You would not hire a carpenter to design your exercise program, so why would you think you can design a studio? An experienced architect can create a studio that is physically compelling and operationally efficient. Furthermore, an architect can be there to protect your interests as you wade through the design and construction process.
Don't skip steps to save money or time. When you embark on the design process you want to make sure to complete each phase, since this will ensure you don't miss anything in the design that could come back to haunt you. This same principle applies to the construction process. Each step, from bidding to weekly meetings to the punch list is all in place to protect your interests and capital investments.
Leasing Space for your Studio?
Here are some of the factors to know about leasing before signing on the dotted line. Not all commercial lease space is created equal. In the commercial real estate market, space is commonly listed as Class A, Class B or Class C
Class A space
Typically represents the highest quality buildings in the market, typified by: their location, available infrastructure, the quality of the building's finishes and the professionalism of the building's management group. You would typically find Class A space in the central business districts of urban markets, or in many suburban business parks that cater to high profile national, regional and local businesses.
As might be expected, Class A space comes with an equally high price tag. For all but a select few studio owners leasing Class A space would not be a viable option.
Class B space
Considered one step down from Class A. Class B spaces are typically older and have fewer of the high-end amenities than Class A space. Class B space in many instances was formerly Class A space and under the right management can return to that designation. Class B space is common to the central business districts of most urban markets, sometimes standing at the edges of recently renovated central business districts.
In suburban markets, Class B space can be found in high-end strip malls, in retail spaces surrounding many malls and finally, in many of the small office complexes constructed for small business operators. As would be expected, Class B space costs less to lease than Class A space. Class B space is an excellent option for studio owners as it typically provides for a good location, quality infrastructure and access to other amenities.
Class C space
The least desirable space available for lease. Class C space tends to be found in the less desirable areas of urban markets, and in the more run-down suburban markets. Most Class C space requires renovation and often lacks the conveniences associated with modern infrastructure.
Class C space, while usually very inexpensive does not typically provide the best location or physical condition for a studio. It should be noted that there are studios, such as CrossFit and functional training studios for which Class C space provides an excellent opportunity due to the size of the space and its low cost.
---
Stephen Tharrett is currently the owner and president of Club Industry Consulting, a global consulting business based in the U.S.  He is also a co-founder and partner in Club Intel, a member and brand insights firm. He is an AFS Advisory Council member, former board member and president of the International Health and Racquet Sportsclub Association (IHRSA), having served as president of the board from 1996-1997 and is the author of eight management textbooks for the health and fitness industry and a frequent speaker at industry conventions throughout the world.