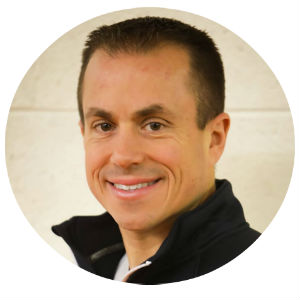 By Jason DeRose, Special AFS Contributor
With more of us at home these days, we're closer to the kitchen than ever to fill up properly after a home workout.  There are various ways to burn body fat through exercise and nutrition - so let's discuss how to maximize your results by refueling post-workout!  Many people are surprised to find out how quickly you should eat post-workout. To get the MOST out of training, you should refuel within 15-30 minutes of completing your workout.
The reason being, you have just strained your muscles for an extended period of time and now you need to repair those muscles. By refueling, soon after your workout you will aid in the repair of your muscles and maximize your results. 
The question then becomes what is good to consume post-workout. The good news is there are quite a few options. One of the most important nutrients to take in when training at a high level is PROTEIN. There are various forms of protein from Ready-to-Drink Protein Shakes, Protein Powder and Real Foods that are high in Protein.
When using a protein shake simply keep an eye out for sugars and carbohydrates. You want a shake that is high in protein and low in sugars and carbs - less than 5 grams of sugar is ideal. You also want to make sure that the protein you are consuming is free from all artificial sweeteners. Gymsupps.org offers a great low carb shake! It's an all-natural protein powder, sweetened with stevia and real cane sugar. This powder has all-natural ingredients and mixes well with almond milk or water.
Folks often ask, how many grams of protein should I get per day. An easy rule of thumb is 1 gram per body pound to at least maintain or gain muscle. During strenuous workouts, your body needs protein for recovery. Food is obviously a great option, but supplementing protein is a great way to help meet your macro goals.
When the body doesn't get it's required amount of protein, it will consume its own muscle leaving you feeling defeated. Get Your Protein In!   Finally, if you workout before your dinner or before a meal - make that meal high protein to act as a post-workout recovery. Some meal ideas include:
4-6 ounces of chicken, with broccoli and squash
4-6 ounces of tilapia, with asparagus and green beans
Along with protein, low glycemic fruits are also great for post-workout recovery. Apples, half of a banana, blueberries, strawberries, grapefruit, oranges, pears or peaches are all great for refueling your muscles post-workout. For a list of low glycemic fruits click here: Glycemic Index
No matter what your preference is whether it's more protein or fruit - refueling your muscles post-workout is crucial for your body. It will help to repair your muscles and allow you to maximize your efforts!!
 
---
Coach Jason DeRose is the Owner/Founder of FASTER Fitness and Gymsupps.org. Jason got his start from the ESPN reality TV show, Bound for Glory as the strength and conditioning coach of the featured football team with the worst losing streak in the country.  During the show, Jason had the opportunity to work with some of the most notable fitness and performance coaches in the world.  Once the show concluded in 2008, Jason established FASTER, his own fitness and performance facility. FASTER began as a part-time 1,000 square ft. training facility and is now a full-time operation in 7,000 square ft. with 2 additional locations complete with a smoothie bar, chiropractic services, and its own extensive nutritional/supplement line.
As nutrition and dietary support have always been an additional passion for Jason.  It was his mission to provide effective, clean ingredients, properly tested supplements with superior taste to his clients.  In 2017, Jason sought out a nutritional expert to create such supplements for his clients of FASTER.  With the success of FASTER's branded supplements, came the demand from other fitness facilities to provide their clients with similar products.  Thus, Gymsupps.org was created to meet this demand and supply industry owners trusted supplements for their clients under their own labeled brand with minimal start-up fees and order requirements. Through Gymsupps.org, Jason has helped many fitness/wellness industry owners to private label his products as their own for the benefit of their clients and an additional revenue strand for their business.