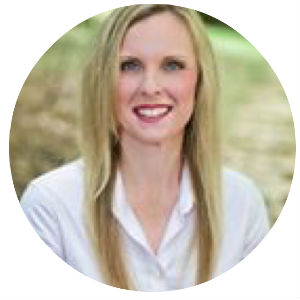 By Jane Bahneman, AFS Community Expert
In 2020, "pivot" became the hottest word around for businesses big and small. After a period of time, the word pivot triggered me in deep ways! 
With very tight mandates in place here in our nation's capital, I've watched my yoga studio businesses take a bit of a beating. Like so many of my colleagues, it was sink or swim. But we are not talking a leisurely paddle through the lazy river; rather it was more like an all-out freestyle sprint, in hurricane-like waves with killer sharks in close pursuit.
True to my nature, I swam and I swam hard. It paid off. But the end result was burned out and fatigue I'd never felt before. More than that, I started to ask myself things like:
Do I have anything left in the tank? How much longer can we do this – not necessarily financially, but energetically and emotionally? And bigger and more importantly – DO I EVEN LIKE THE PIVOT I HAVE CREATED AND MUST NOW MAINTAIN!?
I have a hunch you have asked yourself similar questions.
I retain a business coach who has clients spread across the globe. Thus, keeping her finger on the pulse of small businesses, worldwide, at any given time. From Washington DC to Ireland to New Zealand...she gave a realistic perspective as she saw trends, and she coached me from that powerful space.
We recently discussed my pivot and that many owners were sharing my sentiments. You see, while my pivot is working, is it my business passion? This dilemma was reinforced was a trusted industry colleague shared that he knows the professional space he loves and flourishes in - and it isn't in the "pivot" they chose. So while the pivot is a nice "hold" he won't pursue it as the world opens back up.
Finally! I was given permission to feel my feelings at last. I am not one to look a gift horse in the mouth – and I also don't shy away from a good challenge – but my pivot wasn't (yet) tugging at my heartstrings the way my brick and mortar has, every day for the past seven years.
Maybe your pivot was into the virtual space; maybe it was one-on-one training instead of offering group classes; maybe it was honing in exclusively on small group in lieu of any big group training. In any case, there was likely a pivot.
What if the pivot doesn't fit? And again – I am not saying it isn't doing the job for you fiscally because it could very well be! But what about the other pieces of currency – like your time, your energy, and your Why? – that must be considered?
Here's my two cents.
I began, again.
I pivoted in a firestorm, just like you, many months ago. Back then, I paused briefly, evaluated, listened to my instincts and then mindfully reacted when COVID-19 closures began.
But now, all these months later, I began again, to re-evaluate from a totally different point of reference now.
You might consider:
Your company's "Why?" If your pivot fits your why both now and into the future, logically and with passion and purpose, then perhaps it is a great fit!
What have you learned? What is going well? What is not going well?
What is the best use of your time, right now, as your business currently stands? With resources limited for many of us, we must answer this question and we must answer it humbly and honestly in order to make choices from a place of power.
See #3. Do that first, again. Remove emotion. Dive deeply into the answers. How does your pivot fit into #3?
If you decide your pivot IS the right thing for the long term, what does the next step of investment look like to capitalize and to grow it? Are you ready – financially, emotionally, physically, energetically?
If the pivot doesn't fit, for any variety of reasons, what is your extraction plan? Map it out and determine how the plan fits your client's needs and expectations, as well as your company's end-goals.
I am pleased to share that my pivot does fit. I found that, in my strict evaluations, it is actually a really strong fit for my company, long-term. In that, I decidedly pulled my team in even more … and made hard and fast decisions about the best application of my time now as an owner in the "new normal". After all, I am passionately re-building the company I have TODAY, not the business plan of old and not even the business of Q1 2020 – and I've embraced it.
2020 sure has been a thing. Cheers and nothing but the highest regards to all of my fitness studio colleagues out there who keep on keepin' on.
---
Jane Bahneman, MS, is the owner of Nectar Yoga Studios outside of Washington DC.  Jane has been teaching fitness and yoga and speaking nationally for nearly two decades. She has held leadership roles in many fitness & wellness settings and owns Jane Bahneman Consulting for aspiring entrepreneurs. Jane is an Athleta Brand Ambassador and serves on the American Council on Exercise Industry Advisory Panel and the Advisory Council for the Association of Fitness Studios. Her certifications include: ACSM Certified Exercise Physiologist; NASM Certified Personal Trainer and Corrective Exercise Specialist; ACE Certified Group Exercise Instructor; Yoga Alliance E-RYT 500 and Prenatal-RYT; Spinning Certified.