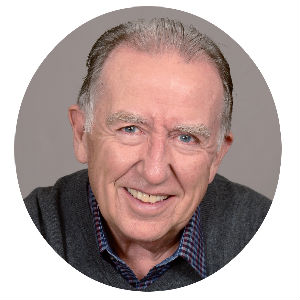 By Patrick Craig, Special FBA Contributor
In the last two years, the Covid-19 Pandemic has impacted virtually every aspect of America's culture. The fitness industry is no exception. In fact, COVID-19 had a monumental effect on the way fitness clubs do business. I use the term "virtually" because that is one of the areas most affected, the virtual presentation of a fitness club's programs.
Most of the clubs I know of have started using ZOOM and other online streaming services to present individual personal training, classes, lectures, and other programs that used to be done in-house. Because club members were limited in their access to the facility by the pandemic and by local health mandates, clubs were forced into online presentations to survive.
And because of the pandemic and its implications concerning the well-being of the typical American citizen, fitness buffs took a giant step forward in another area: wellness. Clubs that are not now offering some form of wellness regimen such as supplements, massage, and exercises such as Pilates that emphasizes proper postural alignment, core strength, and muscle balance, are missing the boat. Gone are the days of no pain-no gain. Instead, because the overall life focus has shifted to preventing serious illness, club members are concentrating more and more on every aspect of their health.
Here's the other half of where I'm going with this discussion. During the pandemic, many people also could not access their usual health-care services, including therapists, chronic disease specialists, and OB/GYNs. But with limitations came innovations and the limitations of COVID led to the rise of a heretofore-unknown service: Tele-Health. Tele-Health allows individuals to remotely access rehabilitation within their home environment, under the supervision of a highly qualified professional. Through Tele-Health, individuals receive education and advice on activity and lifestyle modification in order to treat and prevent a large variety of conditions, injuries, and illness.
Since the beginning of 2021, the use of Tele-Health services has grown exponentially, and this new virtual-first approach will lead to care that is centered on the patient, not a health system. And the interesting thing is that many fitness facilities are now combining Tele-health with Tele-Fitness. At these facilities, health and fitness experts provide ongoing support and wellness education, individualized goal setting, customized wellness plans and exercise prescriptions, as well as individual and group training options. And many of these services are provided online.
Where I'm seeing the beginnings of this new manifestation of the fitness industry is in big hospital complexes that started providing fitness centers several years ago as part of their service offerings. Many of these medical facilities are now calling themselves Wellness Centers instead of hospitals and are adding many more services that look to solve medical problems before they start, rather than just treating symptoms of ongoing disease.
So, the question is, are we seeing the birth of a new paradigm, rising Phoenix-like out of the ashes of an industry that took a huge hit economically in the last two years? Possibly. If you factor in a new awareness of staying healthy as a preventative, and the desire to consult with real caring professionals in the process, what we might see very soon is the evolution of old-line fitness clubs, where the focus was simply on muscle and strength building, into real wellness centers where diet, health, healthy lifestyle choices and education are combined with physical training and workouts to give members a complete package of health and prevention.
Imagine your club presenting online classes and personal training, and, in partnership with health professionals, medical and health education services that can be streamed online.
I, for one, would find that to be a real awakening, an awakening that could only lead to healthier people and a healthier industry.
---
Patrick Craig has worked in the Marketing Industry for the past twenty years. He is a published author and has written extensively about the fitness industry, particularly the gym software aspect of it. He has been with Money Movers, Inc. for the last six years where he serves as the Marketing and Operations Manager, web designer and coder, and maintains the custom websites Money Movers, Inc. develops for their Online Business Manager gym software clients.