What Makes Boutique Click Research Report
This study, What Makes Boutiques Click?, elicited 496 respondents from 48 U.S. states, the District of Columbia, and over a dozen foreign countries – an indication of the strong interest in the topic. 
The data contained within showcases a variety of reasons why fitness studios have emerged as the fastest-growing segment of the entire fitness industry. Respondents to the survey were split fairly closely between owners and non-owners of fitness studios/gyms.
What you'll learn in this Report: 
The Degree to Which the Most Successful Studios Market to Their Target Audience
Why Millennials Prefer the Experience at a Fitness Studio
The Importance of Creating 'Post-worthy' Experiences on Social Media
Whether or Not Studios Have Leveraged Technology for Continued Growth
Influences that Determine Reinvestment into a Fitness Studio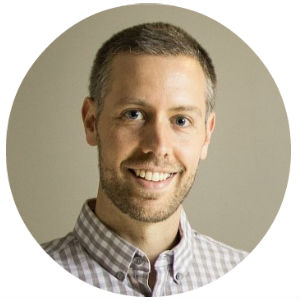 "Market research is a critical component of the mission of most trade associations, and it certainly is that for AFS. We will continue to develop unbiased, credible data to enhance our member's ability to make sound business decisions."
Josh Leve
AFS Founder & CEO
Other Key Insights & Findings from the What Makes Boutiques Click Research Report
Prepared by the Association of Fitness Studios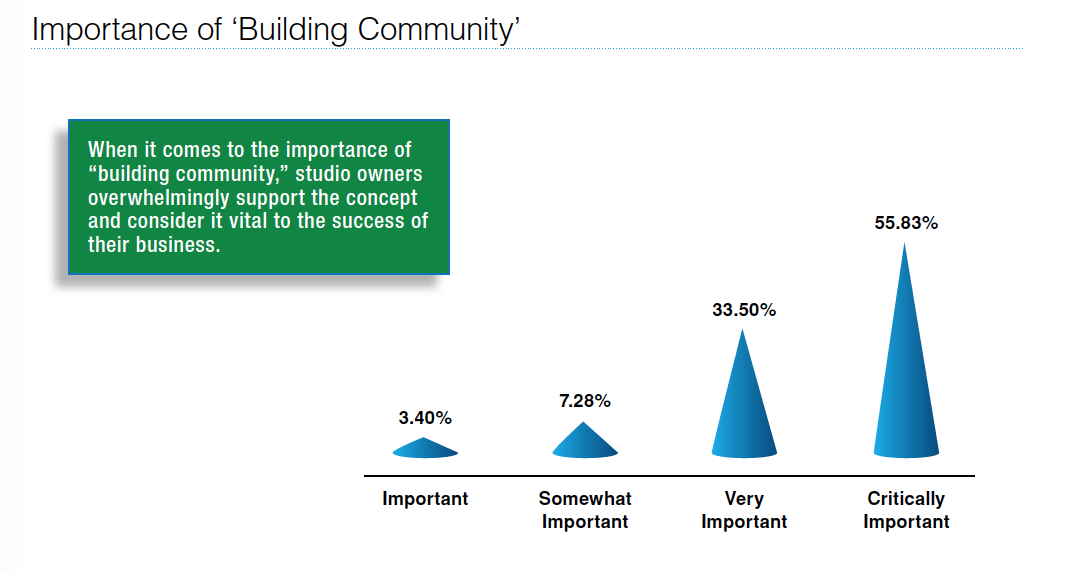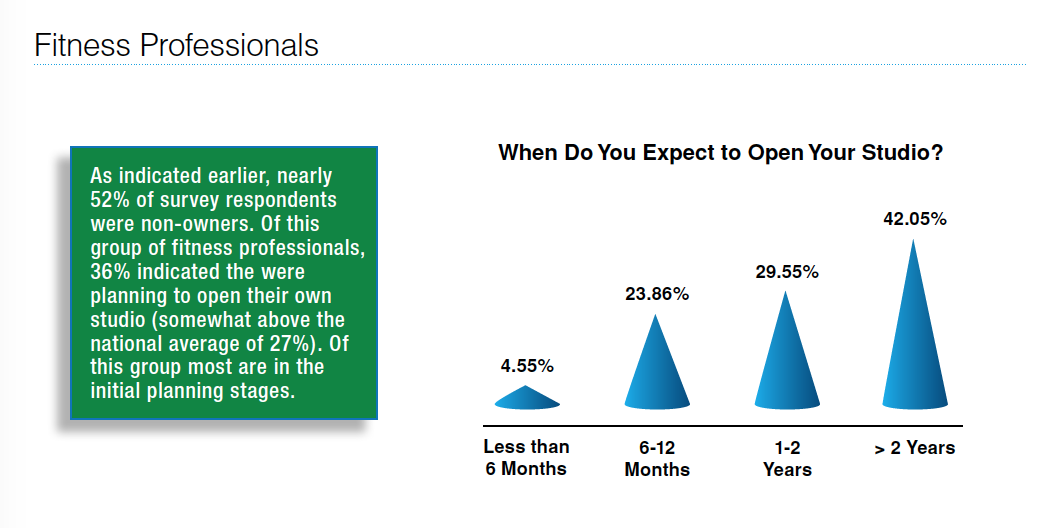 Want more industry leading market research?