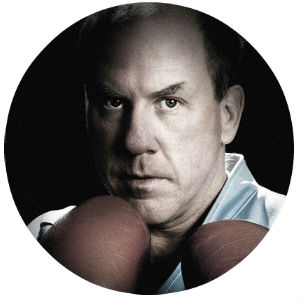 By John Graden, AFS Community Expert
While there is always a danger of spreading your services thin by chasing every market, if you have space and your studio could use some traffic in the after-school time slot, then a martial arts program for kids may be something to consider.
The majority of students in a martial arts school are under age 12 and their parents are paying $149 - $249 per month for two classes a week. As tempting as that may seem, there is some complexity in reaching and keeping this market.
First, you need some space. The good thing is that kids don't take up a lot of space. You can get 15-20 kids into a 1,500 sf space for a class or two a day during the week.
Next, you'll need a good instructor. This is the tough part. You want a contract with a good kid's instructor that includes a non-compete. What you do not want is a guy bonding with the kids only to open his own school down the street and invite them all to jump ship.
The best arrangements tend to be generous percentage deals so the instructor is motivated to keep the program growing and strong within your four walls and roof.
The rewards of a good martial arts program for kids are many. Each child is usually worth multiples of revenue to your average client. Even if you can't charge $149 per month because you're not an actual martial arts school, you can get $69 - $99 depending on the program.
Parents appreciate that they can get their workout in during the kids martial arts class so it's a time saver as well.
You also have additional revenue streams such as belt exam fees (Typically 50% of a month's tuition), special event fees, plus uniform and equipment sales.
You will have to come up with a good curriculum that can keep kids challenged and interested for the long-term. Empower Kickboxing™ is a good example of a curriculum where all belt ranks are in the same class. A single class is much easier to manage than many classes divided by rank.
MATA is here to help you plan, launch, market and manage your martial arts programs whether it's just for kids or you want to expand it to include teens and adults.
---
John Graden is the Executive Director of the Martial Arts Teachers' Association. John rocked the martial arts business with his 1-2-3 combo of his book, Black Belt Management, creating the industries' first professional association NAPMA, and then upgrading that to theMartial Arts Teachers' Association (MATA). MA Success editor John Corcoran first called him a "visionary" in 1995. Martial Arts Worldmagazine dubbed him, The Teacher of Teachers.  Mr. Graden's leadership was recognized in many mainstream media outlets including a cover story on the Wall Street Journal, documentaries on A&E Network, and as a guest on the Dr. Oz Show.