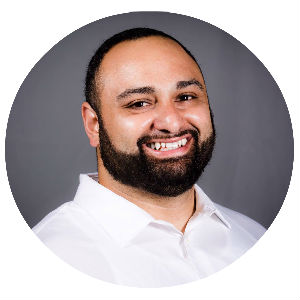 By Khaled Elmsari, AFS Community Expert
Is lack of curiosity killing your ability to connect with your clients? Being curious was something we all were great at as a kid. Think back to when you were younger, you asked questions about everything as a way to learn about life.
In school, we gathered information by asking specific questions in order to get specific answers, which shaped our way of thinking.
As a fitness coach, asking specific questions and looking for specific answers, sets you up on the path of gathering the right answers. It also leads us to gather relevant information from our clients, instead of evoking personal exploration.
Take a look at these two questions below:
1. How much exercise do you need each week?
2. What would "being fit" look like for you?
The first one abruptly ends once the question has been answered, but #2 takes the client on a journey and avoids a sudden stop. As fitness coaches the goal is to ask truly curious questions with a curious frame of mind. When we begin to get curious with our clients, we no longer play the roll of expert, but instead join them on their journey to find out more.
Further, you begin exploring their world with them, not superimposing your world on theirs. This is the learning that leads to sustainable change and growth. Like many other talents, curiosity takes time to develop and through practice can be come a powerful part of your coaching program.
We are accustomed to feeling we have to know the answer before we ask the question. However for us to get better as coaches we must stop asking questions with the intent of knowing, and start asking questions simply out of curiosity.
One simple technique you can apply now is the phrase "I'm curious..." before asking a question. Its called authentic curiosity and it's a very powerful relationship builder allowing the client to search and reveal while permitting safe exploration.
Apply the "I'm curious..." phrase to your next coaching appointment and observe what happens with you and the client.
Stay curious my friends.
---
Khaled Elmsari is a San Luis Obispo native and leader in the fitness industry for 10 years. He's also the Founder of the Nor-Cal Fitness Summit as well as a consulting business (RISE Fitness Business Coaching). Through these platforms he helps fitness entrepreneurs, 1-3 years into their business, lay the foundations needed to create a successful business.