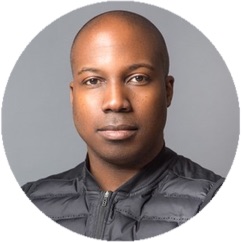 This blog post is sponsored by FitGrid
By Nt Etuk, Special AFS Contributor
Retention, retention, retention! It seems to be the magic word in the boutique fitness industry, and for a good reason.  For starters, retaining pre-existing clients at your fitness studio costs significantly less money and resources than the marketing resources needed to attract new clients. Between the costs of advertising and marketing campaigns, free trials and discounts for new members, acquiring new leads can be expensive! Balance those costs by focusing on retention, and ensuring happiness in your longtime clients to keep them coming back. Often, your most valuable clients are the ones that have been around for quite a while, so don't take them for granted!
Fitness is about following through and sticking to your goals in order to achieve them, and a successful studio guides each client throughout the process to keep them around. Not only do the current and longtime members at your fitness studio contribute to your success, but they can become one of your best marketing assets: SalesForce reports that a satisfied customer will tell an average of nine people about a good experience — that's nine new potential clients!
Now that you understand the importance of retention (especially in client-based businesses, such as the boutique fitness industry), it's time to practice it at your studio. These simple tips can drastically enhance the client experience and encourage them to return to your business, instead of competitors.
Communicate More Strategically
Bumping up the enthusiasm clients have for your business is as simple as sending a quick message — reaching out in any way beyond the doors of the studio is shown to double the chances of them loving and remembering you! According to AdWeek, 70.8% of customers would prefer to be contacted by businesses through email, with 41% expecting a message within six hours of their exchange. This time period is crucial to establish a caring relationship with clients, to show that their patronage is valuable and ensure their expectations are met.
Your staff is perhaps the most valuable retention tool of all since they interact with clients each and every day. Having your instructors send personal follow-up messages to their clients after class, through programs like FitGrid Pro, enables them to initiate a conversation and address client needs or questions. Adding a personal touch (such as a customized greeting or social media handles) sets a friendly and inviting tone that will keep clients motivated and lower the chances they drop out. It's this unique, one-on-one attention that clients are after, and that will set your studio apart from the competition.
Cultivate a Fitness Community
Fitness is a people business, which means that human connection is a huge selling point for students when searching for a studio that feels like home. Most people initially join fitness studios for a good workout but end up staying because of the bonds they form with the other "regulars" they interact with each session. Helping clients form genuine bonds with those around them can increase accountability and draw them back to your studio regularly. Even something as simple as addressing a client by their name during class, or introducing classmates who have similar interests or abilities, can have an invaluable impact on their enthusiasm for the studio.
Make new clients feel welcome right away by taking the time to give them a quick tour, and introducing them to instructors before class. It can be intimidating to enter a class for the first time, and showing genuine support is a great way to earn their trust and respect. Have instructors encourage workout moves that require a partner, as a prime opportunity for students to get to know each other. Often, people see familiar faces each time they attend their workout sessions, and partner workouts are a great way to break the ice and form a lasting bond. In fact, 70% of fitness studio members who form friendships through the studio consider themselves "promoters," or enthusiasts for the studio.
Leverage Staff/Client Relationships
Each of your fitness instructors has the potential to be an effective salesperson at your studio. Their role as an "influencer" or role model for students is a valuable relationship that most businesses don't think to incorporate into their retention strategy. But they're missing out! With each interaction your staff has with a client comes another chance to create a great experience that will keep them engaged and satisfied. Encourage your instructors to spend time mingling with students for a few minutes before and after class, to field any fitness questions or address any concerns.
Even if they don't get a chance to speak with every client in that short amount of time, it is comforting in the eyes of clients to see that their instructor is really taking the time to get to know them. And these interactions open the door for continued conversations through FitGrid messaging!
Learn how FitGrid can help you incorporate strong client connections into your studio's retention strategy, by booking a free demo and discover its valuable tools today.
---
Nt Etuk is the Founder of FitGrid, a ground-breaking communication and connectivity platform for fitness communities. Nt also founded DimensionU, creator of the award-winning 3D educational video game platform. Previously Nt worked with Citigroup and McKinsey. He is a Crain's 40 Under 40 awardee, a World Economic Forum Technology Pioneer, and a Henry Crown Fellow at The Aspen Institute.  Nt holds a BS in Computer Engineering from Cornell and an MBA from Columbia Business School.​