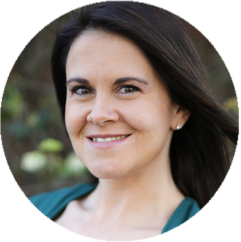 By Elisabeth Fouts, Special FBA Contributor
It's time to start thinking about the New Year - and that means it's time to do a full equipment inspection and replace or replenish as needed. According to IHRSA's Health Club Business Handbook, regularly reinvesting in facility upkeep and improvements is one of the top 10 characteristics of clubs that succeed. 
Your comprehensive annual inspection should also include a complete equipment inventory. After you identify and remove the items that need to be replaced, record a count of what is left and determine the equipment type and quantity for replenishment. This is especially important if you are planning on launching any of the latest group fitness or training programs in the New Year that require new or additional pieces.
Here are some of the key items to inspect and inventory for appropriate quantities:
Cable Attachments
Resistance Bands
Studio Kettlebells, Dumbbells, Pump Sets, and Mats
Olympic Barbell Collars
Equipment Storage
During your equipment inventory, you will come across some well-loved pieces that need to be replaced. Not only because they no longer look their best, but also to ensure user safety. We recommend these items for detailed inspection and annual replacement.
Exercise Mats
Stability Balls
Foam Rollers
Plyo Boxes
Cardio Steps / Platforms
Vinyl Coated Weights (kettlebells, dumbbells, weight plates)
An annual equipment refresh is a great way to welcome new and existing members back to the gym in the New Year. This is an investment in your facility's future – and one that is worth protecting. Increase the lifespan of your equipment throughout the year by:
Maintaining a regular inspection schedule
Walk the floor daily to inspect the facility and equipment for quality and safety concerns. Conduct a more thorough inspection quarterly and begin a comprehensive list of the equipment that is tracking to need replacement. This will help you allocate your equipment update and replacement budget accordingly.
Invest in ample storage
When equipment has a dedicated place, it keeps your fitness and studio floors looking clean and organized. Properly stored equipment is also less likely get damaged.
Store equipment away from sun, heat, or excessive cold to prevent damage
Heat and sunlight can cause your resistance bands/tubes and stability balls to dry out, crack, and fade. Rubber products are especially susceptible to damage from being stored near large windows.
Clean and disinfect your equipment properly
Certain chemicals can damage the surface of fitness equipment. Based on the material composition or the product itself, some pieces may require additional processes or specific products to keep them clean and free from degradation. Check out our comprehensive equipment care & cleaning guide for tips on how to properly clean and disinfect equipment of all types.
Equipment maintenance, management, and inventory is a big job and can be hard to keep up with. Power Systems is here to help with our NEW Inspect & Replenish program. Sign up is free and simple. You will receive quarterly reminders to your inbox with helpful guides and checklists regarding replacement, inspection tips, and more.
Out with the Old, and In with the New Year – New Members – and New Equipment.
---
Elisabeth holds a B.S. in Education and Exercise Science and has served the fitness industry for over 15 years. She has a variety of industry experience from personal training and group fitness instruction to health club membership sales and fitness management. Since joining Team Power Systems, Elisabeth has produced and co-authored educational content for live and virtual training sessions for the Power Systems staff and their industry partnership organizations across the United States.