We've consolidated our videos, guides, webinars and more into the AFS Business Learning Center. Browse the resources, and use the concierge service if you need help with any topic.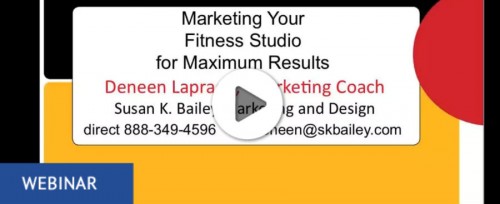 Want more clients? More revenue? More exposure? Of course you do! But first you need to learn how to do it properly. Deneen Laprade from Susan K. Bailey will provide you the tools and fundamentals necessary to market your studio business in any environment. 
FBA Membership Is Right For Everybody
only $7.95 /month
• Trainer, Manager or Owner • Beginner or Veteran • 500-10,000 sq.ft.