2015 Fitness Studio Operating & Financial
Benchmarking Report 
DOWNLOAD SNEAK PEEK 
(AFS Members click "Proceed to Product" for full 50+ page report)
Never before in the history of the fitness industry has a study been produced that measures the baseline operating and financial metrics of fitness studios - the fastest growing segment of the fitness facility industry.
According to independent research, there are now over 100,000 fitness studios in North America, encompassing a variety of fitness disciplines including personal training, group exercise, Hi Intensity Interval Training, indoor cycling, yoga, Pilates, martial arts, and others. 
Among the more interesting findings in this report:
The impact of ClassPass, Groupon, and LivingSocial
How much studios pay front-line staff
How studio owners compensate themselves
Measuring profitability on a per square foot basis
The importance of space utilization for revenue growth
Average Retention/Attrition rates
Understanding the pricing matrix based on studio size
Essential Key Performance Indicators (KPIs)
Where studios are spending their money
The 2015 Fitness Studio Operating & Financial Benchmarking Report captures data from a critical mass of fitness studios of all types.  The results have been tabulated and segmented by studio discipline, square footage, and geography.

Also FREE for AFS Members -
Receive 6, 10-Minute Video Sessions on the Latest Studio Research & How to Apply it!
AFS Advisory Council Member, Stephen Tharrett, takes you through the key findings every aspiring or current owner needs to know.
Find out more about the 6-Part Video Series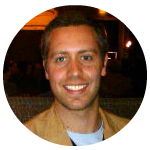 "We're starting to develop data that we can compare year-to-year to see trends as they develop. The information contained in this Report and the Video Series can be used by studios, aspiring studio owners, and industry suppliers. We're proud to present it to the fitness industry.
Josh Leve
AFS Founder & CEO

Serious about your business? Want more industry leading market research?  
At AFS, this is just part of what we do as the hub of the fitness studio community! 
All reports ($500 in value) INCLUDED with your AFS membership!
Only $19/month (paid annually)