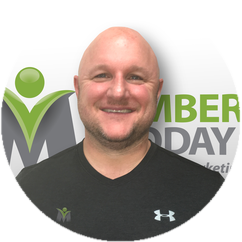 By Adam Sacco, Special AFS Contributor
High customer retention is often one of the most overlooked and undervalued goals of a business, but retaining your customers and developing a sense of loyalty with them can have a major impact on your bottom line. It is much more beneficial (and cost effective!) to keep your current members than to put all of your efforts into obtaining new ones.
Additionally, valuing your current members enhances your best lead source—word of mouth referrals from your members! Happy and satisfied customers will bring you new customers along with creating an environment where they want to spend time.
Now look, it takes time and effort on your part and on the part of your employees to build these relationships with your customers. You have to take the lead in creating a positive and accepting culture where both your employees and customers feel welcomed and valued. By doing this, you will allow your employees to focus their time and efforts on your customers.
This focus on exceptional customer service and loyalty-building should begin the minute a customer enters your club. Loyalty begins with their first interaction with you and your staff. At this moment, they begin to judge your value, quality, and service based on their initial perception. The hard fact is their perception of you is your reality. Great service should always be given, but loyalty must be earned.
This can be done through three main pillars of service: Friendliness, responsiveness, and value.
Friendliness
Always remember that customers come to our facilities not only to get in shape but to escape their daily stress. As gym owners, we need to provide a warm and welcoming environment for them to escape.
This is part of the service that we are providing and should not be overlooked. When a customer walks through your doors, make sure they immediately feel good about making the decision to visit your club that day. One simple way is to greet them by name and tell them to have a great workout. You and your staff must create a member experience that will keep the customer engaged and wanting more.
Responsiveness
Always take the time to listen to your customers. By doing so, you are taking advantage of your best research resource. They are basically a free focus group! They can provide invaluable insight into ways you can improve and areas where you are excelling! Ask them how they are enjoying their time at your club and if there is anything you can do to make it better.
If they come to you with a concern or complaint, be patient and work to resolve it for them as quickly as you can. Each customer will be different and have unique needs and feedback. Talking to them provides you with first-hand knowledge into what they are looking for in their unique fitness experience.
Value
Real Value is the process of understanding and reinforcing the reasons why your club is valuable to the consumer.   The value will be different for every customer. It can be your location, programing, variety or numerous other amenities your club offers. Listen to each customer to determine what the value is to them.
The best part about investing time and energy into your customers with a goal centered around building brand loyalty and increasing customer retention is that there is very little cost associated with doing so. It can be extremely rewarding as you create your own fan community—watching their satisfaction and loyalty of your brand grow.

More from this Author:
How Customer Service and Reputation Management Can Impact Your Gym's Marketing Success
4 Ways Studio and Gym Owners Can Close More Leads
---
Adam Sacco is the Director of Sales & New Business Development at Members Today - a full service marketing company with a focus on the fitness industry located in Marietta, Georgia.

Adam has over 25 years of experience in the fitness industry that spans from personal training, sales and general management to his current role with Members Today.
trainer. After graduation, Adam started down his career path by joining the team at a local Gold's Gym as a sales consultant.  After a short time, he was named as their General Manager helping expand the gym's footprint to include three locations. Because of the success he had with Gold's Gym, he was recruited by a national direct mail and marketing company to join their team as their senior consultant providing hundreds of national clients with membership acquisition, retention, and marketing expertise.

After many years in marketing, he moved to a new venture at ABC Financial with a focus on billing software, providing knowledge and insight on an entirely new side of the business. His love of marketing and passion for helping his clients succeed led him to his current role with Members Today where he is focused on business development, sales and marketing.