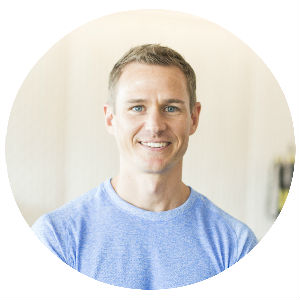 By Brent Gallagher, AFS Community Expert
No matter what stage of growth your fitness business is in: taking-off, survival, existence, success or maturity - developing a team of leaders is the most common topic I coach fitness business owners on.
As the communities we serve are becoming more savvy in their health and fitness needs and wants, the quality of team leadership is becoming increasingly important. Thus, the question...
"What habits does it take to foster and develop highly successful teams?"
To explore this question, let's look at the four habits of some of the most successful teams:
1. They Maintain a Playful Culture
Too many teams are stressed from client demands, burned out from early and late hours, busy maintaining a life outside the gym, and worn out from the all work and no play culture. Maintaining a playful culture is an art, not a science. And you create art by investing your T-I-M-E with your team: in the office, on the gym floor, and most importantly, outside the gym. By building relationships with your team, you'll learn more about them personally - their interests, style and where the play can fit in.
2. They Consistently Grow & Develop
Criticizing and comparing your team doesn't encourage growth. What builds an atmosphere of lifelong learning are two factors: Being an example and meaningful conversations. Here's an example: When you read a great article or book, hand a copy to 2-3 teammates. Ask them to read and circle back the following week to discuss their point of views. As the leader, you simply ask open ended questions to keep the conversation going.
3. They Protect Each Other
The best teams love each other by having one another's back. During the storms of life - change, rejection, failure, stress - two are better than one. When you take care of one another, the team rallies. You begin to understand the roles will reverse soon and they will be there for you.
4. They Serve Unselfishly
Average teams focus only on themselves. Highly successful teams focus on making the world around them better. They model dedication. They are generous. They serve out of love. They know that all ships rise when the tide is high.
Highly successful teams are not perfect, but they are intentional. They make commitments and sacrifices by personal choice to serve those around them.
The key is to learn from everyone and every situation, but be yourself.
You can learn a lot from books, coaches, businesses, orchestras and sports teams, but you have to be yourself. If you want to build highly successful teams, apply the four habits above to your team with your own personality and own values.
Figure out who you are, what kind of leader you are, and what can you do to keep building a team of better leaders. When you develop the leaders around you, you're not just helping the next generation become better leaders. By coaching individuals and modeling leadership, you're developing your own leadership.
As you develop a team of leaders, hang on for an exciting ride. Your team is going to go a lot further, your community of clients will achieve more, and your facility will make a greater impact while everybody else has to work to catch up.
 
---
Brent Gallagher is the owner of Avenu Fitness & Lifestyle, a brand measuring the quality of life one can live, not just their biceps and waistlines. Over the last 10 years Brent has grown from zero clients and zero teammates in 1,200 sq. ft. to an all-star 14 person team generating over seven figures annually, serving 465+ clients in 4,500 sq. ft. He has created a one-of-a-kind, unorthodox, 30 minute approach to training, nutrition and life that's an unsuspecting experience from the typical workout.
Brent invests time coaching high performing leaders and challenging fitness businesses to come to blows with the status quo by redefining what's possible for the communities they serve. www.BrentGallagher.com