Anyone who works in the fitness industry knows that January brings in all the New Year's Resolutionists ready to change their lives through health and fitness.
But what always happens? There's a rush of people to your studio/gym in January with all the best intentions and then, life happens. By March, most of those new members/clients are gone. You can make 2020 different.
As a business owner you have the opportunity to create an environment that fosters the feeling that "together we can accomplish anything." The best studios and gyms understand that this feeling must trickle down to everyone involved.
And what better time than now to get started…
Developing community begins on day one. Make sure you and your management team take the time to REALLY get to know your new clients/members. Remember, your ability to retain clientele will be directly affected by the relationships you create and the impact you have on your clients' and members' lives.
Here are 5 creative strategies to keep the momentum going during the whole first quarter of 2020 and beyond. Take steps now to have your best year yet!
December/January Strategies
Strategy #1: Early Bird Specials
Do you have a particular campaign that you like to run in January to entice new prospects to join? Try an "early bird" special to get some pre-sales in December and drive even more people to join than normal.
For example, let's say you plan on hosting a 30-Day Fitness Kickstart (with unlimited group training) plus a Nutrition Consultation for only $147 (regularly $294). Start your content marketing and social proof marketing (success stories) in early December and then have an "early bird" special for the first 25 people.
This could be an additional discount - $97 instead of $147 – or an extra bonus like a 1:1 personal training session. Be strict on your pricing or bonuses and true to your word when the offer expires by date (12/31) or if you reach your 25-person limit for the special. You'll drive some extra revenue in December and start filling your cup early to make it a kick-butt start to the New Year.
Strategy #2: Annual Membership Sale & Client Appreciation Event
Host a client appreciation event with your company holiday or anniversary party. Also tie in your annual membership special during the same month. This should be the ONLY time each year that members can purchase 11 months up front and receive 1 free. Make sure to use your partners for additional cool bonuses like massages, special discounts on products, etc.
Use this event to bring your entire fitness family together. If you live in a warm-weather climate, you can host this event at a park with food that you can cater— include a bounce house for the kids, face painting, and music. If weather doesn't permit an outside event, host the occasion at your gym.
Keep in mind that you'll also want to have an expiration date, and know all the methods to promote it (in-house activities boards, verbal announcements, emails, perhaps even some phone calls, etc.).
February/March Strategies
Strategy #3: Bring A Buddy Month
Consider hosting an entire month dedicated to allowing your current members to bring any friend in for one free workout. Make it a game and create a raffle as well. For example, for every friend a member brings in they get a raffle ticket to win a few fun prizes. If their friend joins, give the member an additional five tickets! And don't forget about the friend…. create a "buddy" raffle as well so that even if the friend can't join your studio they get an opportunity to win some fitness sessions with you or other fun prizes.
Have a back-end built out to send the buddies a few juicy emails with great success stories and invite them in for a fitness consultation as well to discuss their goals in greater depth. Low cost marketing for you, a chance for members to work out with their friends and inspire others, and lots of possible, new members waiting to join!
Strategy #4: Sustainable Success Challenge
Here's how this works…Members or clients must complete 18 workouts in 6 weeks AND weigh in at the start and the finish. If they complete 18 workouts and their ending weight is the same or less than their starting weight, then they are entered into a raffle to win prizes!
This will create great member engagement and keep attendance up AND show your members that you truly care about their success and holding them accountable during one of the toughest times of the year. You can even add some "additional training options" as some possible upsells if members really want to kick their workouts and results into high gear.
Strategy #5: Member Attendance Challenge (with some flair!)
Do you remember as a kid having a chore chart? And when you completed your chores you got to put a shiny gold sticker in the respective boxes? Or perhaps you remember the proud feeling of receiving a gold star at school for a job well done? Well it's time to bring it back! This attendance challenge is designed to get members excited and consistent with their workouts.
Create a poster to put on a door or wall with a grid. The grid should have dates along the top and boxes on the left for names. Get members fired up for the challenge to complete 13 workouts in 1 month and each time they finish a workout they get to place a gold star on that date. Entice them further by letting them know that each person that completes 13 workouts will get entered into a raffle to win a few fun prizes! Prizes can be a $25 gift card, a massage (perhaps from a strategic partner), or even our personal favorite, "burpees and brunch" which is a workout with the trainer they choose and a breakfast or brunch thereafter. Members love it and it's a great relationship builder!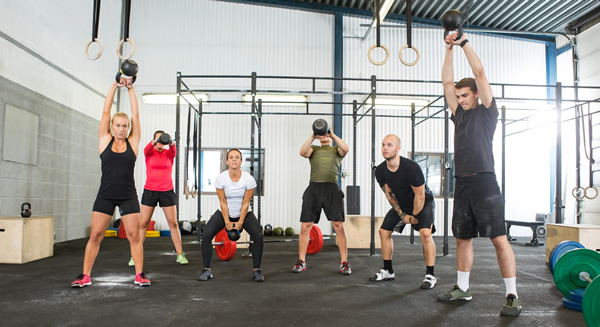 Learn more about becoming an AFS member
Respected. Trusted. Essential.
AFS is recommended by over 60 of the most influential fitness companies and organizations.


Why Join AFS?
Endorsed by Industry Leaders - A Community for All
June Kahn
The ideas I have put to use have truly helped my studio gain local community support, which has turned into more business through my doors!
2009 Fitness Instructor of the Year and AFS Member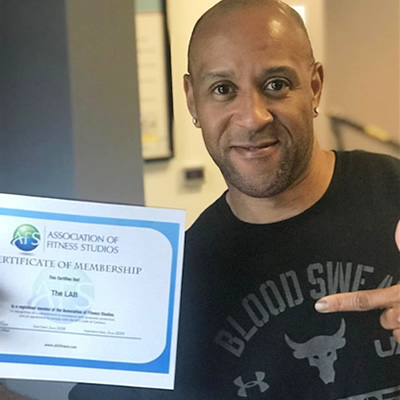 Michael Piercy
AFS is my go-to resource. They supply some of the best reports and tools to help studio owners make good decisions to move their business forward.
2018 PT of the Year and AFS Member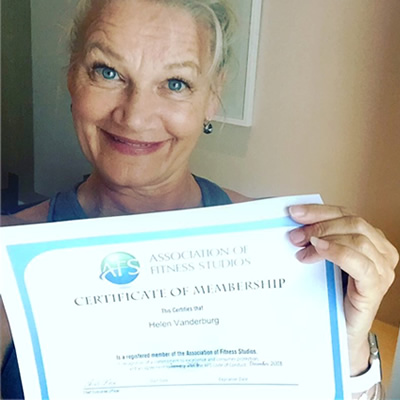 Helen Vanderburg
There is nothing more empowering than associating and sharing your passion with likeminded people.
2005 Instructor of the Year, 1996 Program Director of the Year and AFS Member
Learn more about AFS benefits and programs.