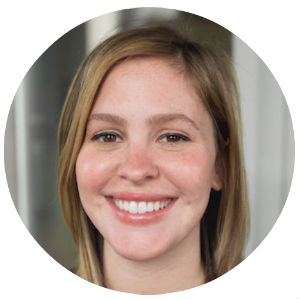 By Kelsey Condon, Special AFS Contributor
When you Google the fitness programs you offer and your area, have you ever noticed the website of one of your competitors is ranking higher than yours is? Does it make you wonder what they're doing that you aren't?
It's extremely likely that their website has Google-optimized content!
One of the most important assets to include on your website is great keyword-dense copy that is easy to read. This will help Google read your website and, by proxy, elevate your website's ranking.
Many times, we forget that the information going online should be tailored to Google as much as it is tailored to your target audience! It's easy to get caught up in accurately describing every detail of your business when in reality, the minutia will never help you get to the front page of Google search results.
It can be difficult to decide what to include, and where to cut the fluff. Here are some helpful tips on how to make your website copy resonate with your viewers AND Google!
Use Keywords That Match What People Are Searching For
You know your business, and that your "Optimized Group Fitness Circuit Training" is an incredibly effective way to get in shape. However, your average potential prospect has no idea that what "Optimized Group Fitness Circuit Training" is; only that they want to get in shape with the guidance of a specialized fitness professional who can expedite the process. It will always work in your favor to include highly searched terminology throughout your website copy (like Group Fitness Training and Personal Training). By generalizing your terminology to match how people are searching you can ensure that they land on your site where you can THEN teach them about the specialized fitness classes you offer that they didn't even know they wanted!
Do Your Keyword Homework
So how can you find out what keywords the individuals in your area are searching?
Every location is different. You might find that you live in an area where people are searching for a different keyword in relation to your business! One of the best tools for your keyword search is Google Trends. You'll be able to compare how your prospective keywords rank in comparison to others in your area.
Think About Your Location
While you're looking at your area, look into the population surrounding your business. Are you in such a big city that you'll be swallowed up trying to compete against the abundance of competition? Or maybe you live in a town so small that the market is limiting. Either way, looking into your area's population will give you some insight on whether you need to focus on a neighborhood within your city, or expand your target area so that you're pulling from a larger pool. If you can manage to target a population somewhere between 20-80k, you will hit the "sweet spot." This is prime population density and will help keep your business' website relevant in Google searches.
Make Your Copy Easy To Read
Now that you have your keywords and target areas nailed down you can focus on writing copy that is compelling, and again, easy for Google to read. You want to keep the keyword density to 4-5% of your overall copy (otherwise it will come across as spammy due to stuffing your copy with keywords). Making your copy easily skimmable with short paragraphs (4 sentence maximum), including bullet points, and including a clear call to action are your best tools to help your website rank and ultimately convert those clicks into leads, and leads into new business!
Create Compelling Calls-to-Action
Of course, the biggest question here is, "How does all of this ultimately grow my business?" When you combine first page Google results with a compelling call to action, you'll be able to not only pull the majority of the traffic searching for fitness services in your area to your website, you'll create the portal for those prospects to shuffle through your doorway. Calls to action throughout your website are frequently perceived as pushy or spammy, but in reality, are the best way to convert those clicks into clients. You can't get what you don't ask for, and if you have zero messages on your website that imply you want to further the conversation, you will have zero new clients knocking on your door.
When writing out a call to action, you can keep it simple! You can simply ask your visitors to give you a call or pose a less intrusive request to fill out a short form with basic contact information so that you can reach out on your end.
The Funnel
Think of all of this as a giant funnel that drips into your inbox. You start big with your keywords and target area that will serve as a huge net to boost your visibility within Google and get clicks. As the funnel tapers in, your calls to action are what bring you closer to new members.
All of this can seem intimidating! But that's where 97 Display can help. The first thing our expert Web Designers focus on is our client's service offerings and population size. We work with each fitness business owner to gain a better understanding of both of these aspects, and use our experience to create a plan to capture as many prospects as possible. From there, our staff copywriters use these keywords and target areas to write content to give you proper keyword density and readability within Google. And of course, we include calls-to-action in correspondence with lead boxes on every page of the website -  to ensure there are plenty of opportunities for prospects to fill out their information.
---
Kelsey Condon is the Implementation Manager at 97 Display, helping create the foundation for hundreds of websites for clients across the globe. Hobbies include staring at screens, attempting adventurous recipes, and hiking with her husband Jack. For more information about lead generating websites and copywriting services that will help improve your ranking, go to  97display.com/afs and request more information.