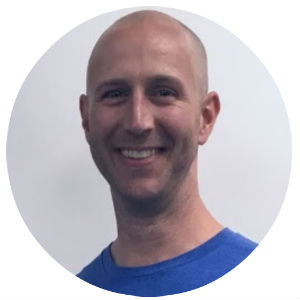 By John Heringer, AFS Community Expert
The average fitness studio experiences a slow-down during the holidays.  This usually means decreased attendance, new clients, and revenue. But it doesn't have to be this way. What should you do to combat this? SPEED UP!
You need to get in front of the holidays with a prepared marketing calendar that you can execute.  To get you started here are several campaigns we have used in the past at Method3 Fitness.  Swipe, deploy, and move your fitness business forward this holiday season!
Thanksgiving Gift To Members
We do some type of gift for our members every year.  Positive quote booklet, holiday recipe cards, and more.  And there is always a special offer or two available to them.  This year we did a tri-fold with a message from us, a few recipes and then a few different coupons that they can use.  It's a great way to say thank-you to them for their loyalty and dedication and get some cash flow into the studio.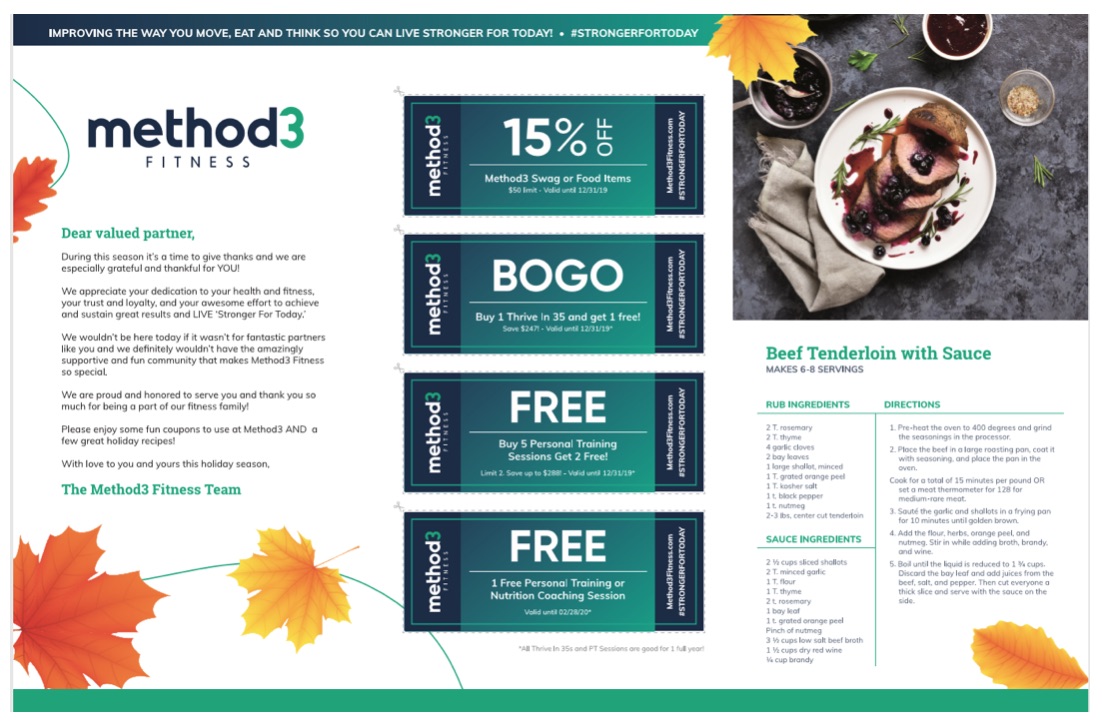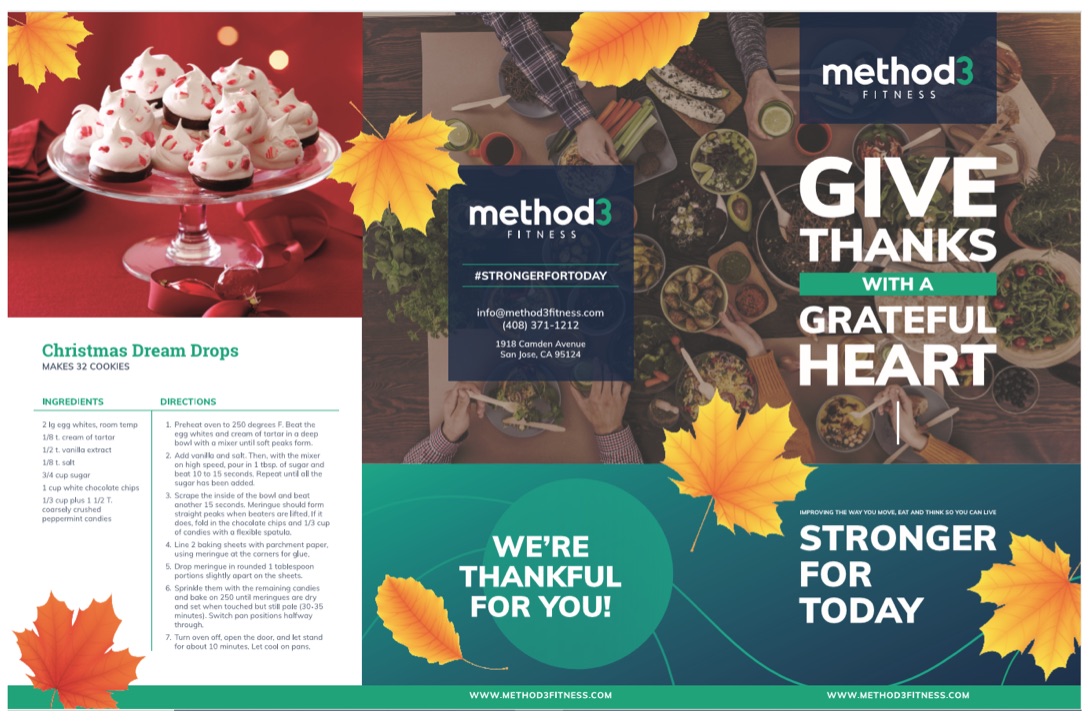 Black Friday Special
You can run this to current clients or to just past clients and prospects.  This is where an email list really comes in handy.  It could be a special on personal training or group training, nutrition coaching, or all of the above.  One of my favorites is to entice people to purchase 6-12 months of membership and they get the rest of the year for free.  Instead of discounting more, give them additional value-added products or services! For example, a customized meal plan, nutrition session, grocery list, e-book, etc.  This gives you the ability to increase the actual retail value and makes the Black Friday special that much more amazing without you losing your profit margin.
Run an Attendance Challenge
This is a favorite of ours at Method3 Fitness. We put up a HUGE poster on a wall or window and every member who wants to participate writes their name on it.  Then they track their workouts with an "X" on each day or a gold star (people love the gold star, lol!) whoever completes at least 12 workouts in December gets entered into a raffle to win a few prizes. We also encourage clients to bring in a toy for Toys for Tots as a nice way to encourage some community and charity during the holidays.
Run a "Maintain don't gain" challenge
Break out a new meal plan and run a challenge after Thanksgiving through the New Year with the goal of just maintaining their current weight….since the average American gains 5-8 lbs from Halloween to the New Year.  This can be free or a discount for clients and then a higher ticket for prospective clients.  If you sell supplements this is a great way to introduce them if your challenge is discounted or free for current clients.
Bingo!
Another fan favorite at Method3 Fitness.  Create the tiles that make sense for your business and have FUN with it!  Creates AWESOME community and fun in your studio, gets your members to meet everyone on their team and get to know them better, encourages clients to bring in a guest and even to have them leave you a review!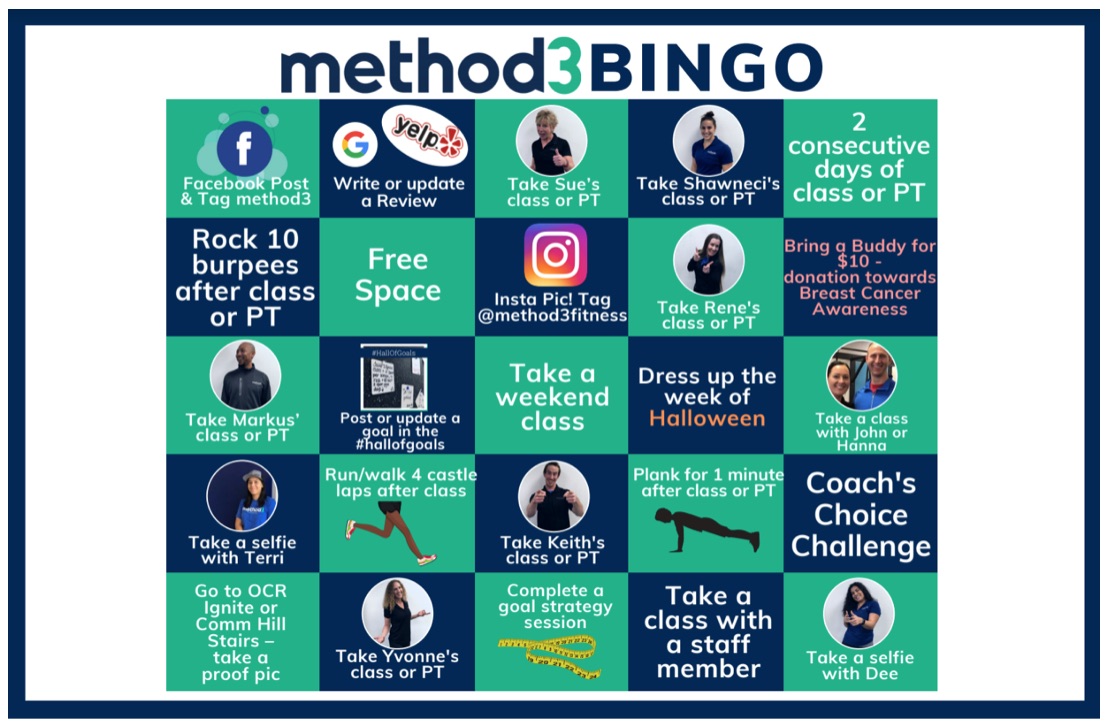 What now?
Don't overthink it! Pick one of the above, go execute, and instead of barely surviving this holiday season, you'll THRIVE!

More from this Author:
Three Marketing Strategies to Crush the Summer Slow Down
6 Ways to Speed Up Business During the 4th Quarter
Crush the Fear of Summer Months! How to Generate $100k in One Month
---
John Heringer is the Chief Motivator of Method3 Fitness, a thriving fitness studio in San Jose, CA, and the founder of StriveApp.io, an online results tracking software for fit pros with built-in automation, to help their clients achieve their goals and create social proof on autopilot. John has been in the fitness industry for over fifteen years and loves sharing insights into leadership, marketing and what it takes to build and sustain a purpose-driven business. Since early 2010 John has built Method3 Fitness into a seven-figure business with over 400+ clients and an amazing team dedicated to changing lives, one person at a time.