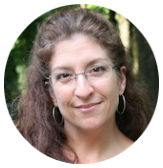 By Deneen Laprade, AFS Community Expert
For most of us, fitness is more than a process to a healthy body; it's also a social experience. What's better than 'commiserating' with your fitness buddies after a gritty workout? As a studio owner, you can create social events that encourage camaraderie amongst clients and staff. There are several reasons to host and participate in events that allow current and prospective clients to socialize with you and your team and they all impact your bottom line.
The relationships that our clients build between each other and your staff will create loyal clients, you will retain longer and who will make regular referrals. Build a culture where clients feel welcome and enjoy a few moments of respite during their hectic days and you have the foundation for a solid business for years to come.
Below are 9 tips to better engage with your clients at your studio and during the events you throw!
Never underestimate the social aspect of fitness
Most of us prefer to work out in groups. We're motivated and challenged by each other and we love to share our misery! Celebrate client successes, culminate challenges and acknowledge studio milestones by hosting events that foster client-to-client and client-to-staff interaction. These relationships may turn into friendships that extend outside your studio walls. Which leads to a loyalty amongst your clientele who now have more reasons to remain your client than just the workouts.
Express your gratitude with simple gestures
Clients that feel valued & appreciated by you are more likely to remain your client over time. Sometimes simple and sincere is best. Practice random acts of kindness such as, bringing ice-cold water into a cycling class and fresh towels to a yoga session. Pass out smoothie samples after training sessions and have juice and yogurt in the lobby on Saturday morning. These are low-cost ways you can sprinkle the kindness throughout daily interactions. These quiet expressions of gratitude are noticed and appreciated.
Host bigger events during regular business hours
As much as your clients love you, they probably have a pretty full life outside the studio. They may want to attend the Friday evening soiree, but aren't likely to prioritize that over spending time with the family they haven't seen much of all week. Select days and times when a majority of your clients will pass through and make sure each is welcomed and invited to participate in the festivities. 
Invite guests
Your clients are proud of their achievements and will be excited to show you off to their friends and family. Open some events up to non-clients, as well. Anniversary parties, open houses and community events are all great ways to get your clients to bring their loved ones to join in the fun. This is a low-key way for you to get in front of prospects, too. Have an offer ready for those that express interest in your studio. Be prepared!
Team up to volunteer
The fitness industry is an ideal fit for giving back. Those that lead healthy, active lifestyles often desire to share their good fortune by contributing to the community in some way. Make it easy for them. Align your studio with two or three local charities and participate in fundraisers throughout the year. Host your own events or create teams to raise money and run, walk or crawl through the mud, TOGETHER, for a good cause. Triple Win!
Always have an offer
Studio owners are always looking for new clients. If prospects will be at the event, have an offer! Consider what's appropriate for the event and what ties in with the theme. Be creative, but be consistent. The offer has to make sense in that moment and in the bigger picture. Clients talk in the locker rooms!
Raffle prizes
Use raffle prizes as a way to drive sales in your profit centers. By giving away a 30-day upgrade to the 'Unlimited Sessions' option or a free nutritional consultation, you're exposing non-using clients to these services. Frequently, they enjoy the experience enough to continue using, even after their trial ends. It's a great way to get your current clients spending more money with you.
Have a wall of fame
We all love to see ourselves having fun! Use event pictures to reinforce the positive experiences and encourage more participation. Post the pics inside your studio in a high-traffic area. They will create more interaction as clients are reminded of the fun they had! And they can be alluded to during the sales process to show prospects that you genuinely support your clients. You may want to consider using a photo release waiver. 
We aren't all created equal
Realize that the group mentality mentioned in the beginning of this article doesn't universally apply. There are those among us who prefer to be left to ourselves. And yet, sometimes, with just the right nudging, you can get some to take baby steps out of their shells and have bigger experiences. Celebrations, events, and gestures of appreciation are all ways, large and small, that studio owners can share their gratitude with those that make it all possible. Build the culture now for the future of your studio.
---
Deneen is an accomplished, energetic leader in fitness and wellness with proven ability to create and manage effective marketing campaigns and programs that result in revenue growth, increased profits and member retention. Just as a carefully planned fitness routine, when combined with consistency nets results for clients, an effective marketing plan will do the same for fitness professionals and their businesses.