FBA Members Receive a Complimentary Facebook Advertising Credit ($200 Value)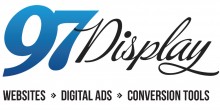 Contact Information:

 Timothy Sarazen


 336-793-5562


 tim@97display.com​


 http://97display.com/ 
Special Offer:
FBA members will receive a complimentary Facebook advertising credit ($200 value). Contact Timothy at the number provided under contact information and tell him you're an FBA member!
About 97 Display
97 Display provides websites, digital advertisements, and SEO for fitness businesses. Hundreds of fitness businesses worldwide trust 97 Display with their internet marketing needs because of their unique lead generating system and effective results. From Google & Facebook advertising to beautifully responsive websites, their customers enjoy some of the lowest prices in the industry without sacrificing quality or effectiveness. Request information today to learn how 97 Display can help revolutionize your Internet marketing.
Click here to watch an introductory video. 
History
Began creating websites for fitness businesses in 2013 - tripled in size each year due to the success of data driven lead generating websites. Proven formulas for generating leads for fitness businesses!
97 Display In the Fitness Community
Internet marketing and websites can be confusing! Stop wasting time and money and learn more about a proven fitness website formula used by top gyms to funnel more website visitors into leads!
---
Complimentary Facebook advertising credit ($200 value)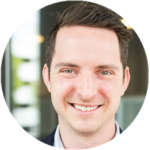 Timothy is the Director of 97 Display and he, along with his team generates thousands of leads every month for fitness gyms & personal trainers around the world. 97 Display creates websites for Fitness Businesses and uses a propriety software for funneling more traffic into leads. Our data driven websites evolve as needed and are the future of websites for fitness businesses!
Connect with 97 Display
FBA members receive special pricing on many products and services.
Connect with a 97 Display representative to learn more about these opportunities!