10% Off Purchases for AFS Members!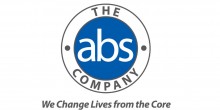 Contact Information:

 Sean Gagnon, President


 866-219-5335


 sean@theabscompany.com


 www.theabscompany.com
Special Offer:
AFS members receive 10% their purchases!  Contact Sean Gagnon to learn more.  
About The Abs Company
The Abs Company makes high quality, innovative commercial abdominal and functional training exercise equipment focused on the development of core-based functional strength.  Products include brands such as Ab Coaster, TireFlip 180, Ab Solo, X3S Bench, and the Abs Bench and are used in over 10,000 commercial fitness centers and in millions of homes in 40+ countries worldwide.
The Abs Company is committed to making exciting, unique equipment for all levels of fitness training, from beginner to elite, to keep members excited and coming back for more.The Abs Company if focussed on the Lifecycle of a Member - beginner to advanced - because we truly believe that Fitness Changes Lives!  The Abs Company also assists studios and health clubs in the design and layout of space dedicated exclusively to core training, one of the primary reasons why people join a fitness facility.  This is especially important in the studio space where revenue per square foot is a high priority.
History
The Abs Company was founded in 2006 by Don Brown and Sean Gagnon. Prior to The Abs Company, Mr. Brown started and owned a small chain of Health Clubs in New Jersey where Mr. Gagnon was his lead trainer and partner in the chain. Sensing a need for a single source Ab equipment provider, Brown and Gagnon decided to focus on providing innovative core training products for the commercial fitness market.
After inventing some of the most successful fitness products in history, including the AB ROLLER® the AB COASTER® , the founders of The Abs Company assembled a complete line of innovative and effective equipment, with brands including: Ab Coaster, Ab Solo, Abs Bench, Target Abs, and more. In more recent years, with the addition of products like the innovative TireFlip 180, X3S Bench, Impact Cages and Battle Rope St, The Abs Company has become a true one-stop-shop for Core and Functional Training equipment, supporting gym members throughout the entire Lifecycle of a Member. 
The Abs Company In the Fitness Community
We support the fitness studio community with innovative products, programming and education that support your members at any stage of their fitness journey, from the beginner new to working out, to the more advanced athlete - The Abs Company has your training solution. We believe, like you, that Fitness Changes Lives and want to provide you with the tools and programming to accomplish this mission. 
---