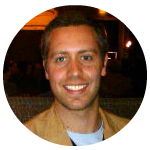 By Josh Leve, AFS Founder & CEO
What a week! 
With over 12 hours of education packed into only a few days, nearly 200 studio owners and fitness professionals came away with some of the best expert advice available today!  Check out the Club Industry page to learn about AFS' next event at this show and receive 25% off!
At Club Industry in Chicago (Oct. 7-9), attendees were treated to an all-star panel that included some of the top minds in the industry including - 
- Deneen Laprade, Marketing Coach at Susan K. Bailey Marketing & Design
- Christa Plaza, Owner, Essenza Architecture
- Shannon Fable, Director of Exercise Programming, Anytime Fitness Corporate
- Rick Mayo, CEO, North Point Fitness and Alloy Personal Training Solutions
- Keith Trawick, Executive Vice President, Club Ready
- Jim Powers, CEO, TEN Institute
- Kevin Steele, Principal, Communication Consultants
A first ever 4.5-hour workshop related to Everything You Need to Know Before Opening a Studio covered topics in a variety of areas including - Writing a business plan, Finding capital, Establishing a legal business entity, Budgeting basics, and much more!
Attendees received CECs from a variety of certifying organizations and are one step closer to making their dream a reality. Education such as what was completed at these events is the essence of what AFS does - we leverage the combined experiences of our team of experts, members and advisory council to limit mistakes and get you to success faster. 
Other sessions at Club Industry focused on marketing your studio and creating systems, building in a culture and increasing your profitability.
Heading out west, I was excited to provide the same top notch education at the NSCA Personal Trainers Conference in Anaheim, CA (Oct. 10-12). This time providing an additional 4.5 workshop on starting your own studio, but with a twist. This session had a panel of all current studio owners - including... 
Rachel Cosgrove, Owner, Results Fitness
Robert Linkul, Owner, Be STRONGER Fitness
Mark Nutting, Owner, Jiva Fitness
A follow up presentation was held the next day called The Top 5 Marketing Strategies for Your Fitness Business. The AFS business education was sponsored by Sports and Fitness Insurance Corporation, ClubReady, TEN Institute, Susan K Bailey Marketing & Design, SPRI Products, and American Barbell.  
Thank you to everyone who had a part in making this happen and we look forward to seeing you next year! 
---
Josh Leve is responsible for the strategic development and growth of the Association of Fitness Studios. Josh brings more than 10 years of sales, consulting, advertising, marketing, operations, and retail experience to AFS and has spent more than a decade in the fitness industry.