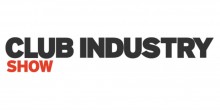 Contact Information:

 Tina Beebe, Marketing Manager, Club Industry/Club Industry Show 


 303.998.9372
tina.beebe@penton.com


 www.clubindustryshow.com
About Club Industry Show
As the most trusted media source for fitness business professionals, our mission is to connect buyers and sellers through a portfolio of products that offers news, education, business solutions and strategies. We build community by providing forums filled with high-quality content, relevant information, dynamic meetings and networking opportunities critical to industry decision makers.
History
Club Industry launched in 1984 to meet the needs fitness professionals - regardless of facility size, affiliation or ownership. At the time, no show or publication covered the entire fitness industry. Over the years, our passion for fitness has created lasting partnerships with leading club companies, certification agencies, non-for-profit organizations and manufacturers. At Club Industry Show you will find owners, operators, managers, brokers, distributors and decision makers from every business type in the industry: traditional fitness facilities, educational institutions, medical centers, studio and lifestyle facilities, community centers, not-for-profits and personal trainers.
Club Industry Show In the Fitness Community
The content in the Club Industry Show's conference program will help you improve your business operations, inspire personal growth and provide insight into the future of the industry. This year's Club Industry Show conference will include three days for conference sessions. To attend the Club Industry Show conference, you must register as a conference attendee.
---