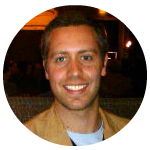 By Josh Leve, AFS Founder & CEO
As AFS continues to grow, opportunities such as the one I was presented with recently I don't take lightly.  I was honored to be asked to speak at the NSCA National Conference (July 6-9, 2016) in New Orleans, LA.  
As stated on their website, the NSCA "National Conference is the premier strength and conditioning event of the year, bridging the gap between the scientist and the practitioner through presentations on cutting-edge research and dynamic hands-on sessions." 

Being able to share insights about what it takes to open your own studio provides me the opportunity to spread a wealth of information. As the studio market grows to over 100,000 businesses, it's essential for those looking to make the leap know exactly what to prepare for and seek out a competitive advantage.  It also shows me entrepreneurship is alive and well and thriving! 
The session will be on Friday, July 8 from 11:00-11:50am and is entitled Starting Your Own Business – What to Know Before Going Out on Your Own. 
Topics will cover the following! 
Identifying the necessary tools to bridge the gap from successful coach, trainer, instructor to business owner
Building a plan to start your own fitness business - the right questions to ask  
Biggest roadblocks facing entrepreneurial fitness professionals today 
Raising the Money
Selecting the Right Revenue Model
Weighing the Pros and Cons
And much more!
I hope to see many of you in New Orleans and if you haven't already, learn more about the conference and register today!
---
Josh Leve is responsible for the strategic development and growth of the Association of Fitness Studios. Josh brings more than 10 years of sales, consulting, advertising, marketing, operations, and retail experience to AFS and has spent more than a decade in the fitness industry.