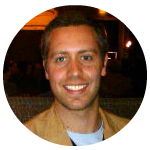 By Josh Leve, AFS Founder & CEO
In all my travels, one thing remains constant - the work we're doing at AFS and the projects, education, and on-going brand awareness we're creating is making a huge impact in the fitness industry.
With over 60 partnerships both in and outside the fitness industry - AFS' mission to support entrepreneurial fitness professionals and studio/gym owners is alive and well!
This feeling was recently confirmed during this past week that took us to Chicago, IL for the 2016 Club Industry Show and Jacksonville, FL for the NSCA PT Conference.  
2016 Club Industry Show 
With four educational sessions and a line-up of some of the best speakers in the industry, the knowledge gained from attendees was second to none.  From the State of the Fitness Studio Community, Branding, Research Trends, and Core Competences - those in attendance we're provided with some of the best education around.  I want to personally thank the team at Club Industry for all their efforts putting on an outstanding event and also to all our speakers - Kevin Steele, Steve Tharrett of Club-Intel, Lee Vallely and Elisabeth Kristof of Redbird Pilates. 
From a vendor perspective, all of us at AFS are very excited to roll out even more opportunties for our members to find the best products and services under one roof.  As the hub of the fitness studio community, there's so much more in store that we'll be announcing soon!
NSCA PT Conference
After an outstanding few days in Chicago, I traveled to Jacksonville, FL for one of the best events around - the NSCA PT Conference. I'm always honored to be asked to present at NSCA's events.  The amount of preparation and commitment put into each and every event always shines through with the sincere welcome I'm always provided.  
With a room full of nearly 50 attentive studio owners and aspiring owners, the questions I fielded related to the trends we're seeing in the studio market were on point.  All of us look forward to working more closely with NSCA in the future.  And don't miss my write up from the NSCA National Conference earlier in the year. 
Watch the video below to see more!
 
---
Josh Leve is responsible for the strategic development and growth of the Association of Fitness Studios. Josh brings more than 10 years of sales, consulting, advertising, marketing, operations, and retail experience to AFS and has spent more than a decade in the fitness industry.