Receive 10% Off the Certification Fee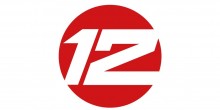 Contact Information:

 Dwayne Matthews


 07821578690


 support@amazing12.com


 https://www.amazing12.com/
Special Offer:
FBA members will receive 10% off the typical certification fee for every successful applicant. You must mention FBA when joining.
About Amazing 12
The Amazing 12 is an online certification that teaches strength coaches and fitness professionals how to replicate the results of the world's best body transformation program.
We've certified individual coaches, and multiple coaches for studio and gym owners, in over 180 handpicked facilities worldwide, and directly supported them in creating 8000 + jaw-dropping physical transformations with men and women, of all ages, shapes, sizes, and genetics.
Our online product is more than just a certification, it's an experience that is unique in the fitness industry today. With over 200 in-depth educational videos, which are a mixture of classroom-style lectures and in the gym demonstration, a textbook worth of written content, and nearly 1000 instructional images, world-class strength & conditioning specialist Paul McIlroy, takes you on a journey that is unprecedented in fitness education today.
History
The Amazing 12 body transformation program was never originally intended to be a business. It began in one location as a means to help save the life of one individual, and through a series of quite extraordinarily serendipitous events, is today a globally represented program that has helped to save/improve the lives of over 8,000 people from all over the world for the past 15+ years.
Amazing 12 In the Fitness Community
Amazing 12 creator Paul McIlroy has spent the last 25+ years mastering the art and science of strength/performance programming through the manipulation of mathematics so that YOU don't have to. When you become A12 certified, or the staff in the facility/facilities you own become A12 certified, your business gains ownership of THEE most marketable commodity in existence…Certainty of Outcome! The fact of the matter is, in any industry, the fitness industry included, the certainty of outcome equals certainty of income. This is why many of our coaches are easily earning 6 figure annual incomes from this program alone.

Our goal is to enable strength coaches and fitness professionals to:
Set your service apart and get incredible results with every single client, every time.
Grow your income to be among the top 1% of coaches in the fitness industry.
Become a vehicle for people's happiness and make a difference in the lives of those you serve.
But there's a catch… Having the money to pay for our certification does not guarantee you a seat at the table, you've must show you have what it is we're looking for by making it through our selection process, which not everyone will be successful in doing. We want the most suitable coaches and fitness professionals from around the world to join our mission to transform the world one life at a time. Being highly qualified with several letters after your name is a great start, but not a requirement for selection.

Our best coaches come from a variety of backgrounds that range from highly experienced to just starting out. But all have one thing in common, they display an understanding of the significance that this program
can play in the lives of the clients they serve.
---
Connect with Amazing 12
FBA members receive special pricing on many products and services.
Connect with a Amazing 12 representative to learn more about these opportunities!