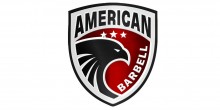 Contact Information:

 Marco Solórzano, Facility Design Coordinator


 888-473-0108


 marco@americanbarbell.com


 www.americanbarbell.com
About American Barbell
American Barbell is a manufacturing company with extensive experience in providing premium products and services to the fitness and exercise community worldwide. We utilize the best domestic and international manufacturing and sourcing solutions available to bring innovative, creative, and functional exercise equipment to life. Our ground-up solutions, products and services provide a unique customer experience, everything from flooring, equipment and accessories to training and programming. American Barbell is the only company with the experience and ability to provide a complete, unique, and successful solution for its customers.
History
The American Barbell team brings a combined experience of 90 years in exercise equipment manufacturing, strength and conditioning, commercial gym training and management, sports performance, facility design, and product sourcing. After manufacturing more than 100,000 American-made Olympic bars and 25,000,000 pounds of commercial dumbbells and weight plates, American Barbell was formed to meet the needs of an ever evolving fitness and training market.
American Barbell In the Fitness Community
We supply the top Olympic and functional training centers, fitness studios, health clubs, universities and professional athletes worldwide. From an Olympic bar or a kettlebell to a 15,000 square foot facility, American Barbell has solutions for everyone looking for functional training equipment and accessories.
Olympic and functional training centers are highly abusive on equipment and these environments demand a level of durability and precision that the average product is not built to sustain. Our products are specifically designed and manufactured to specifications that are not typically met in the exercise equipment industry and are meant to stand the test of time. American Barbell's service staff is ready to assist in making the best equipment decisions possible to get the best results in coaching, training, and business.
---