FBA Members Receive the First Month of Software and My Member Account App for FREE!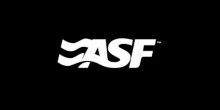 Contact Information:

 ASF Sales Department


 800-227-3859
sales@asfpaymentsolutions.com


 www.asfpaymentsolutions.com
Special Offer:
Studio owners who join the ASF community will receive their first month of software and our mobile app, My Member Account, free of charge–a $308 value at no cost to oncoming studio owners! Contact our sales team for additional details. 
About ASF Payment Solutions
ASF Payment Solutions is a Colorado-based leading technology company that provides software, complete payment solutions and customer support to the fitness industry. With our trilogy of services, we allow members to focus more on their fitness goals and allow studio owners to focus more on their members, ultimately generating more studio revenue and building stronger fitness communities.
History
ASF was founded in 1973 by Richard Reed, a martial arts expert and entrepreneur who decided to create the best recurring member payment solutions for his fitness facilities. Since 1973, we have continued Mr. Reed's legacy by providing robust gym management software, customer support and flexible payment processing to the fitness industry all across the United States, Puerto Rico and Canada–creating lifelong partnerships.
ASF Payment Solutions In the Fitness Community
ASF supports the fitness studio community by providing robust software, secure payment processing and incomparable customer service to owners and members. ASF ensures business growth by generating more studio revenue through member engagement and stronger communities.
---
Connect with ASF Payment Solutions
FBA members receive special pricing on many products and services.
Connect with a ASF Payment Solutions representative to learn more about these opportunities!