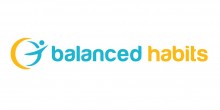 About Balanced Habits
Balanced Habits has created the best nutrition solution in the industry. Your customers results depend on nutrition, learn how our proven nutrition solution helps you truly serve your customers while growing your business. A complete turn-key nutrition solution for your business, you'll receive all the tools, resources & know-how necessary to turn nutrition into a thriving profit center from day one.
---
AFS Members Receive 33% Off the Initial Investment
To unlock this exclusive offer, login or become an AFS Member.
---
History
"You can get everything in life you want if you will just help enough other people get what they want." – Motivational Expert Zig Ziglar Helping people get what they want. As a fitness business owner, it strikes at the core of why you do what you do. And it's also the philosophy that drives everything I do. My name is Carolyn Fetters. In addition to being the founder of Balanced Habits, I was also a multi-location fitness business owner, and have been in the industry for 28 years.
Why I Do What I Do
What drove me to devote my life to showing people how to eat healthy was a very personal set of reasons. I come from a family who, by any measure, would be classified as unhealthy and obese. The most frustrating part of my family being obese is they've accepted their fate. They would rather continue making poor nutritional choices than take any action to make positive changes in their lives. In 2012, my sister died at the age of 57. She was 50 lbs. overweight and had been for years. And although the official cause of death was listed as cancer, her body had been in decline for so long, I doubt it was capable of putting up much of a fight as her disease progressed. In 2015, my brother also passed away from obesity-related causes at 58. My father passed away from a heart attack and my mother has had cancer and lives a sedentary lifestyle. A goal of mine from early on was not to follow in my family's footsteps when it comes to their poor eating habits. In fact, my family's health problems and premature deaths are what motivated me to take a deep interest in fitness and place a profound importance on nutrition.
The origins of Balanced Habits
The Balanced Habits story starts way back in the mid-eighties. That's when my future husband, competitive professional bodybuilder Paul Fetters, starting working at the original Gold's Gym in Venice, CA. Paul was one of their first Personal Trainers. A big part of his job was helping to prepare professional bodybuilders for professional body building competitions by designing custom nutrition programs for them. In May of 1989, we got married (and soon were to have a son and three daughters.) Combining our nutrition know-how, I began the research and development of the programs that were to become the core nutrition programs of Balanced Habits.
Nutrition is 80% of the solution
It's a huge missed opportunity. More and more fitness business are realizing that exercise is only part of the "stay healthy for life" solution. In fact, many experts say that nutrition is 80% of the solution and exercise is 20%. Here's the thing…If you offer your clients an "eat healthy for life" nutrition program not only will you have happier clients, you can substantially boost your revenue and your bottom-line profits. In April 1997 Paul and I opened our fitness business out of the garage of our Orange County, California home. As well as being a pioneer of semi-private training, we became one of the first fitness businesses to offer a customize-able nutrition solution. Also in that year, Paul, at age 41, won the Mr. America Bodybuilding Contest.
Nutrition profits fuel the expansion of our fitness business
The demand for our services became so high and so profitable, in June of 2001, we opened our first of three Training Spot gyms in Orange County, California. Our AMS nutrition program was drawing rave reviews from our clients. In September 2008 I renamed the AMS program "TakeDown Lifestyle." In addition, the thrice-yearly, 28-day healthy eating and fat loss event, "The TakeDown Challenge" was introduced. The TakeDown Challenge was an immediate hit. It's a fun and easy way for people to learn how to eat healthy and lose weight. Not only that, we found that it was a great way to attract new clients to our business.
Now you too can boost your revenue and attract new clients
Fast forward to November of 2013. That's when we decided to develop our nutrition programs into a standalone business model and name it Balanced Habits. In 2017 we trademarked the term: FÜducation; which we use to explain what we do; we offer an education how to eat real food. Our understanding is that we needed to carve out our own niche in the hybrid industry we have created between the Diet and the Fitness Industries that really do not support our customers effectively. We knew other fitness business owners needed turn-key nutrition programs. Because of our success, we decided to make our program available to other fitness businesses looking to expand their revenues and boost customer results by providing their clients with a proven, science-based "done for you" nutrition solution. In September 2014 we introduced TakeDown On-the-Go allowing fitness owners to grab their share of the $6 billion workplace wellness marketplace by offering The TakeDown Challenge on site at businesses in their area. In September of 2014, The Training Spot hit a major milestone when we hit one million dollars in revenue from The TakeDown Challenge alone.
The leading weight loss and nutrition program for fitness businesses
With great momentum driving us, in December of 2015 we embarked on our mission to become the leading weight loss and nutrition program in North America and help fitness businesses offer world-class nutrition programs to their members. As of September 2017, Balanced Habits has 85 Authorized "Partners" and has shown 100,028 people how to eat healthy for life. If you're looking for a way to boost your revenue and attract droves of new clients to your fitness business, I invite you to learn more or to email us for more information.
Balanced Habits In the Fitness Community
Balanced Habits offers a complete turn-key nutrition solution for your business. Receive all the tools, resources & know-how necessary to turn nutrition into a thriving profit center from day one. Your customers results depend on nutrition, learn how our proven nutrition solution helps you so you can truly serve your customers while growing your business.
---
AFS Members Receive 33% Off the Initial Investment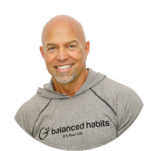 Paul has diligently studied the effects of nutrition and exercise on human physiological performance for more than thirty years. Paul has worked directly with amateur as well as top professional athletes to prepare them for competition and give them the benefit of the Balanced Habits edge. Having been a fitness business owner for the past 17 years of three successful facilities Paul understands the need for a turn-key nutrition program that is easy to implement and delivers great results for the customer.
Save the entire cost of your AFS membership and drive more revenue simply by doing what you do every year!
Attend a conference or event

Discounts to SUCCEED!, Perform Better and more!

Equipment & accessories to fill your space

Discounts from TRX, Power Systems, Perform Better, MYZONE, MERRITHEW and more

Save on CEC/CEU courses & certifications

From NASM, AFAA, NSCA, FAI, NCCPT and more, we save you money on your continuing education.

Better market your business

Complementary Facebook Advertising Credit, Demographic Analysis with Marketing Plan and 60-minute Coaching Call
Find qualified instructors/trainers

Through a turnkey program offered by AFAA/NASM, join thousands getting top talent. 100% free for qualifying facilities

Website and logo design to get noticed

Comprehensive design solutions that will create the online impression you need

Tax preparation and bookkeeping services

AFS has partnered with JETRO and Associates, a cloud based CPA firm for all your back-end business needs

Software & technology to stay organized and grow

Discounts from MINDBODY, EZFacility, OneFitStop, ZipWhip and more
Want to see how AFS can save you thousands of dollars each year? Use our tool to Calculate Your Savings
---