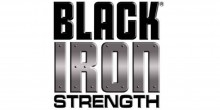 About Black Iron Strength®
Black Iron Strength® continues to produce high quality products in every free weight category and stands behind them all with a solid warranty. This includes Thick Bars, Solid Steel Dumbbells, Solid Steel Kettlebells, Solid Steel Barbells, Triple Threat® Dumbbells, and Attachments.
With their Poles Apart® patented technology, Black Iron Strength® offers space efficient commercial grade dumbbell and barbell systems with a compact footprint to maximize profits. Another innovation that puts Black Iron Strength® at the head of the class is the Germ Buster® line of products with CuLEAN® antimicrobial copper touch points by CuVerro®.
Utilized on their free weight handles to protect users from MRSA and other bacterial/viral infections, this technology has been approved and registered by the Federal and State Environmental Protection Agencies. This technology gives the studio owner a germ fighting solution that is self-cleaning and works 24/7 to protect their clients from infections.
---
Special Pricing for AFS Members!
To unlock this exclusive offer, login or become an AFS Member.
---
History
Founded in 2001, Black Iron Strength's® goal was to provide the world's best free weight products, which would be manufactured in the United States with the highest grade materials and craftsmanship with no compromise on design and innovation. That goal has been achieved throughout the multiple product lines. As a result of their innovations, Black Iron Strength® has been awarded 15 US Patents.
Black Iron Strength® In the Fitness Community
Black Iron Strength® works closely with professional teams, college teams, high performance athletic centers, and small boutique fitness studios who want and demand the best free weight and strength equipment in the industry. The decision makers who select Black Iron Strength® equipment know they are getting the equipment that delivers the best training results. With Black Iron Strength® equipment, there are no compromises and the differentiation with our equipment allows the small boutique studios to compete against the big fitness players.
The Germ Buster® line of equipment with the CuLEAN® antimicrobial copper handles by CuVerro® gives the boutique studio owner a marketing edge over the big box players since they are protecting their clients 24/7 with a self cleaning surface that kills germs.
---
Special Pricing for AFS Members!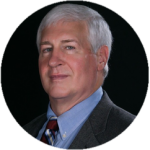 Tom Grace is the owner and founder of Black Iron Strength®. As a leading strength training expert with over 30 years of experience in the fitness industry, he has the experience and expertise to assist the studio owner with equipment layouts, equipment selection, training protocols, and financing options. His experience will help studio owners be able to differentiate their facility and be competitive against the big box fitness players.
Save the entire cost of your AFS membership and drive more revenue simply by doing what you do every year!
Attend a conference or event

Discounts to SUCCEED!, Perform Better and more!

Equipment & accessories to fill your space

Discounts from TRX, Power Systems, Perform Better, MYZONE, MERRITHEW and more

Save on CEC/CEU courses & certifications

From NASM, AFAA, NSCA, FAI, NCCPT and more, we save you money on your continuing education.

Better market your business

Complementary Facebook Advertising Credit, Demographic Analysis with Marketing Plan and 60-minute Coaching Call
Find qualified instructors/trainers

Through a turnkey program offered by AFAA/NASM, join thousands getting top talent. 100% free for qualifying facilities

Website and logo design to get noticed

Comprehensive design solutions that will create the online impression you need

Tax preparation and bookkeeping services

AFS has partnered with JETRO and Associates, a cloud based CPA firm for all your back-end business needs

Software & technology to stay organized and grow

Discounts from MINDBODY, EZFacility, OneFitStop, ZipWhip and more
Want to see how AFS can save you thousands of dollars each year? Use our tool to Calculate Your Savings
---