Special Pricing for AFS Members!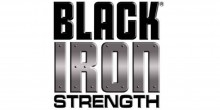 Contact Information:

 Tom Grace, President & Owner


 Work: 360-574-6524


 Cell: 360-903-3471


 Fax: 360-574-6378


 tom@gracefitness.com
https://www.blackironstrength.com/
Special Offer:
Special Pricing For AFS Members! Contact Tom directly to receive special pricing and to discuss ideas to expand your business and make it more profitable.
 
About Black Iron Strength®
Black Iron Strength® continues to produce high quality products in every free weight category and stands behind them all with a solid warranty. This includes Thick Bars, Solid Steel Dumbbells, Solid Steel Kettlebells, Solid Steel Barbells, Triple Threat® Dumbbells, and Attachments.
With their Poles Apart® patented technology, Black Iron Strength® offers space efficient commercial grade dumbbell and barbell systems with a compact footprint to maximize profits. Another innovation that puts Black Iron Strength® at the head of the class is the Germ Buster® line of products with CuLEAN® antimicrobial copper touch points by CuVerro®.
Utilized on their free weight handles to protect users from MRSA and other bacterial/viral infections, this technology has been approved and registered by the Federal and State Environmental Protection Agencies. This technology gives the studio owner a germ fighting solution that is self-cleaning and works 24/7 to protect their clients from infections.
History
Founded in 2001, Black Iron Strength's® goal was to provide the world's best free weight products, which would be manufactured in the United States with the highest grade materials and craftsmanship with no compromise on design and innovation. That goal has been achieved throughout the multiple product lines. As a result of their innovations, Black Iron Strength® has been awarded 15 US Patents.
Black Iron Strength® In the Fitness Community
Black Iron Strength® works closely with professional teams, college teams, high performance athletic centers, and small boutique fitness studios who want and demand the best free weight and strength equipment in the industry. The decision makers who select Black Iron Strength® equipment know they are getting the equipment that delivers the best training results. With Black Iron Strength® equipment, there are no compromises and the differentiation with our equipment allows the small boutique studios to compete against the big fitness players.
The Germ Buster® line of equipment with the CuLEAN® antimicrobial copper handles by CuVerro® gives the boutique studio owner a marketing edge over the big box players since they are protecting their clients 24/7 with a self cleaning surface that kills germs.
---
Special Pricing for AFS Members!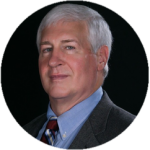 Tom Grace is the owner and founder of Black Iron Strength®. As a leading strength training expert with over 30 years of experience in the fitness industry, he has the experience and expertise to assist the studio owner with equipment layouts, equipment selection, training protocols, and financing options. His experience will help studio owners be able to differentiate their facility and be competitive against the big box fitness players.