With over 70 industry partnerships and affiliations,
AFS lends credibility to your business and sets the standard for professionalism.
Differentiate Yourself
Use our credibility to stand out against your competition. Showcase that you're running your business the right way and build trust with your clients. (1)
Eliminate Uncertainty 
(3)
9 out of 10 consumers – if given the option of joining two similar studios – would prefer to join the studio that's a member of AFS! (4) 
Improve Conversion Rates  
Better engagement = more sales! The AFS logo puts consumers at ease, which increases interactions, purchases, and sharing of personal information. (2)
Achieve the Highest ROI 
Take advantage of the single most effective way to increase results for your studio. All while also receiving the benefits of AFS membership.
Supported by research from: (1) Carnegie Mellon University, (2) University of Rhode Island, (3) Michigan State University, University of Cincinnati, Florida State University, along with (4) AFS direct-to-consumer research.
Endorsed by Industry Leaders - A Community for All
June Kahn
The ideas I have put to use have truly helped my studio gain local community support, which has turned into more business through my doors!
2009 Fitness Instructor of the Year and AFS Member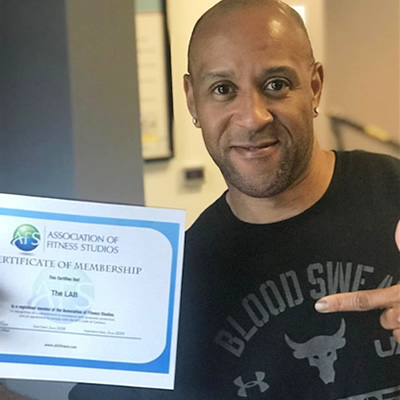 Michael Piercy
AFS is my go-to resource. They supply some of the best reports and tools to help studio owners make good decisions to move their business forward.
2018 PT of the Year and AFS Member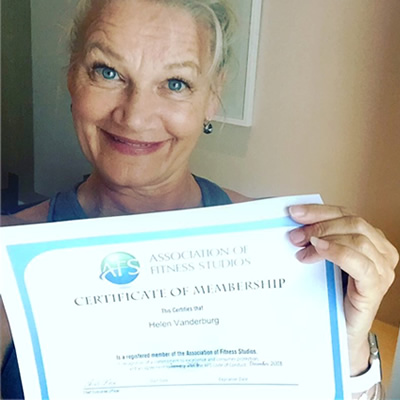 Helen Vanderburg
There is nothing more empowering than associating and sharing your passion with like-minded people.
2005 Instructor of the Year, 1996 Program Director of the Year and AFS Member
Start showcasing your membership certificate and AFS logos today!  

Become a Member
Already a member? Get your certificate and logos!
How To Differentiate Yourself With AFS
 
Proudly display your commitment to higher standards
Post the AFS member logos everywhere (website, marketing flyers, Facebook page, business cards).  Don't hide this affiliation, rather, embrace and promote it
Frame your AFS membership certificate and display it in high traffic areas as a constant reminder to members, clients, and staff of the high standards you hold.
Being a member of AFS helps you see a marked increase in consumer confidence
What Consumers Are Saying
"I would much prefer having an approved gym with good practices. There are so many problems with poor gym conduct. This would be a priority to me."
"I have used both, and I think that businesses that join trade organizations are more likely to share and engage in best practices."
"I like the small fitness place I go to and now I want to check if they're a part of a professional association."
- Consumer quotes from the 2015 AFS Consumer Survey
Have questions? We are happy to hear from you. Ask us anything using the feedback box (bottom corner), or use the contact page to find more ways to reach us.